"Your Breast Massage Game Plan Is Here!"
Men, You Need To Pay Attention To This…
Ladies, Show This To Your Man Tonight...
Hey, before you jump right into breast play, it helps to know there are four kinds of touch. They are:
Nurturing
Healing
Sensual
Sexual
Often, men start right away with sexual touch. Usually, that's because the intention is to turn the woman on and proceed to lovemaking.
But in this situation, there's another way to approach her bosoms that women prefer. And this actually turns them on MUCH FASTER.
Save
Save
Step #1:
Start Off With A Sensual Touch
Sensual touch warms her up better than overtly sexual pawing or squeezing, which are often the go-to techniques guys do when handling a woman's breasts.
Men should understand that regular breast massages are a wonderful way to connect with your woman. It calms her nervous system down and ramps up her Oxytocin. That's the hormone that bonds her to you.
When a woman feels that your intention for touching her breasts is to give her a blissfully relaxing massage… and NOT just a way to jump her bones...
She's going to let you play with her breasts A LOT MORE because she knows you're not just doing it for sex, but to GIVE HER PLEASURE.
A sensual kind of pleasure.
Step #2: The Most Phenomenal
Breast Foreplay Technique
She Has Ever Experienced
The best place to start is in bed.
He leans up against the headboard, puts a pillow or two between his legs and on his chest. She nestles between his legs with her back against his chest.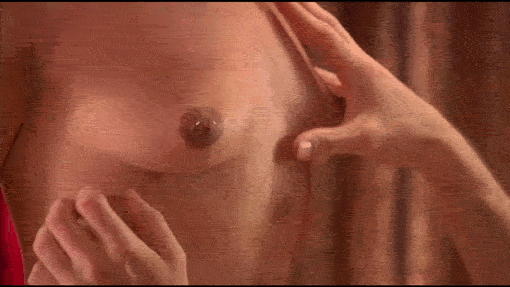 On the pillows, she can relax without getting sweaty against his skin or feeling the scratchiness of his chest hair.
I like to put a towel across the pillow so no massage oil gets on the pillowcase.
At first, resist the urge to rush to her breasts.
The mistake men make is going right for a woman's boobies. What is even worse is when a guy goes directly for her nipples like he's tuning a radio.
As she relaxes into you, take a generous amount of massage oil (I like organic coconut.) and pour it into your hands. Cover your hands with oil ― front and back. Slowly rub warm massage oil onto her arms and shoulders and collarbone. Then and only then slather warm oil onto her breasts.
From there you want to work all around every oily area. Go from arms to shoulders to sternum and down onto her breasts.
Cup each breast, swirl your fingertips around the base of her breasts. Simulate her "underboob" area ― where the seam is that attaches her breast tissue to her chest.
Run your well-oiled fingertips from the bottom of her breastbone up to her throat.
Feather your fingers out from the center of her chest onto then onto her breasts.
Save
Step #3: Do Not Touch Her Nipples… YET!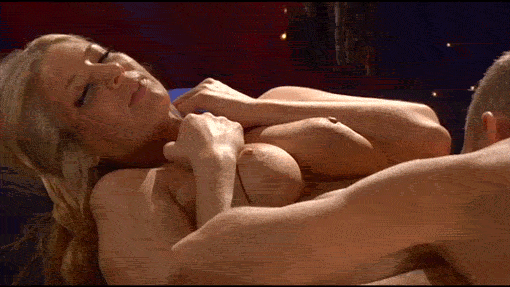 At this point, a woman will be thinking to herself, "My guy can't control himself. I can't let him touch my breasts because he will just try to have sex with me."
That's because a lot of guys just don't understand how having a safe and sensual experience is actually what will get women turned on more than ever.
Slow, sensual touching and lovemaking actually arouses women faster. The deeper the relaxation, the deeper her pleasure.
That's because her body needs time to completely relax and feel total surrender to the incoming waves and waves of erotic sensations she's about to experience.
Save
Step #5: Become A
Master Of The Art Of Pleasure
Learning new sexual techniques together bonds couples much more intimately than those couples who do not communicate or try new things in the bedroom.
Men live for the THRILL and SATISFACTION of giving women intense amounts of pleasure.
Guys will benefit from massaging a woman's breasts this way. You will absolutely enjoy doing this to your woman. The look on her face. The sounds she'll be making. The way her body will move, shake, shiver, gyrate, squirm and pulse.
Women will benefit from finally being able to surrender to pleasure without the looming thought that her man is only doing it so he can come.
This will let her know she's with the kind of guy that is willing to connect with her emotionally without always trying just to make it about sex… and she'll reciprocate in ways you never thought possible.
The breast massage can be more and more erotic to her if he has a toolbox full of massage techniques.
When he knows a compendium of artful moves it prevents him from just randomly twisting and turning your nipples like knobs in the dark.
A passionate lover does not do any guesswork.
He KNOWS how to string a series of moves together to take her to higher and higher levels of arousal and relaxation.
Having a roadmap…. A complete guide of what to do… is crucial for being the king of the boobie massage… and getting your hands on her luscious orbs as much as you want to.
This Breast Massage Game Plan
Is Just The Tip Of The Iceberg
Wouldn't you like to escalate her arousal by moving from breast massages into full body sensual massages?
Erotic massages with happy endings?
Massages that stimulate the root of her clitoris?
G-Spot massages that release her feminine nectar?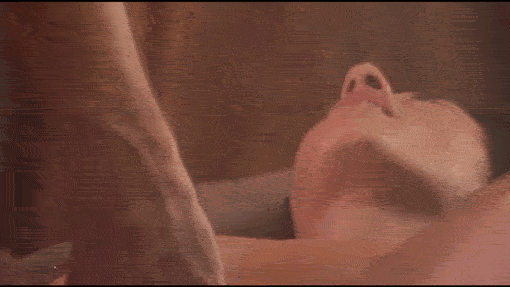 When you know how to give Kama-sutra style massages, you will be able to expand a woman's ability to be multi-orgasmic.
The fastest way to get really good at relaxing and arousing your lover is to know a series of hand techniques that you can link together.
That's why if you're a man who wants to become a phenomenally passionate and exciting lover that women crave…
Or if you're a woman who wants to surrender into her pleasure care of her man's wonderfully gentle and titillating hands…
Save
Save
You're Going To LOVE The Steamy Hot Sex
I'm Getting Ready For You...
My name is Susan Bratton and for more than a decade I've been a trusted hot sex advisor to millions of lovers who crave more passionate sexual experiences.
WHAT DO WOMEN WANT?
The #1 question women ask me is, 'How can I get my lover to take charge in the bedroom?' Women have the same sexual drive as men. We want as much sexual variety as men. And we have a sexual appetite for as many partners and experiences as men do.
Women are expanding sexually and we need men who can "bring it" to us…
We want men who have seriously trained themselves to be excellent lovers by knowing not just a few sex positions or tongue moves…
We want men who can feed our appetites for pleasure…
Men who know how to run the bedroom game...
Who can move us from one orgasmic experience to the next…
Who can eat our pussies until we're moaning...
Who can satisfyingly finger us...
Who can find and release our G-Spots,
Who know how to play with our ass…
Who know how to use their penis like the tool it is (not just pump in and out like a caffeine-overdosed jackrabbit).
We want men who actively learn sexual techniques, have many orgasm-giving skills and know endless ways to keep sex exciting get the lion's share of great sex.
And that means those same guys keep getting even better in bed. It builds on itself.
A guy who can move a woman from position to position…
Who can give her all kinds of orgasms…
Is the kind of guy women surrender to in the bedroom.
They just let GO! They scream and squirt and come like crazy.
AND WHAT DO MEN WANT?
Conversely, the #1 question men ask me is, "How do I get her to let go and let me give her incredible pleasure?"
The answer is the same for both sexes and all fluid gender nuances in between...
The More Moves You Know ― The More
Passionate Sex You Have!
That's why I put together the very best sex techniques and positions I know and love, and packaged them all in one place for YOU.
It's called The Steamy Sex Ed® DVD Video Collection. And it has over 200 advanced sexual techniques with which you can delight and impress your partner.
Techniques you can use on a woman… like erotic massages, oral pleasuring and lovemaking.
There's an entire section for sensual massages, as well as "high-touch" sex positions where you and your lover's hands are free to explore each other's bodies, giving way to more touches, stroking, kneading, massaging and more.
We've also got erotic genital massages for both men and women that you can watch and follow along with.
Having A Treasure Trove Of New, Exciting And Intimate Sex Ideas
And Techniques Is Your Strongest Asset
To Achieve A Flourishing Sex Life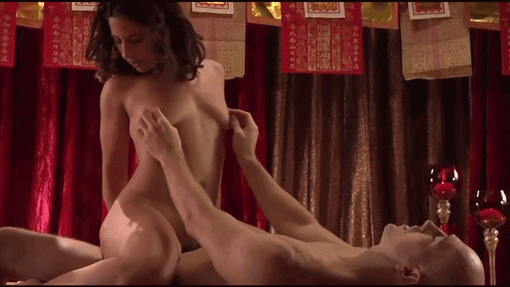 What lovers want most in the bedroom is variety.
That is the REAL secret to a flourishing sex life.
Knowing a variety of sex techniques and positions increases your desire to make sweet, passionate, connected love to each other again and again.
You know: "Variety is the spice of life". . . especially between the sheets.
The more ways you know how to get your partner off. . . the more they are going to crave being in bed with you and having authentic sex.
Save
I'm Printing 500 Copies Only!
When We Run Out, The "Digital-Only" Option Goes Down As Well…
The Steamy Sex Ed® Video Collection is not a resource anyone can get at any time.
And whenever we decide to make it available to the public, we have to print them out. And because of the printing company's limitations, I can only get 500 physical copies at a time.
And although you COULD just get digital copies of The Steamy Sex Ed® Video Collection, you'll STILL want to get on the VIP list early. Here's why...
We make it a point to take the SALE OFFER down, including the "digital-only" option the moment we run out of physical copies. We want to be fair to those who raised their hand and decided to get in the VIP list early. When the number of physical copies reaches "0", The Steamy Sex Ed® Video Collection (both physical and digital) will no longer be on the market.
PLUS… I'm Already Taking
60% OFF The Usual Price...
I'm also taking 60% OFF the usual retail price of $520. I want to get this out to as many men and women as possible. Let's have MORE phenomenal sex!
That's pretty significant, if you ask me… There's no reason why you wouldn't get on the VIP list if you're interested in having steamier, more passionate lovemaking.
That's why if you're interested in having over 200 advanced sex techniques you can add to your pleasure portfolio, you will want to have first dibs on it.
Will I See Your Name On The VIP List?
Or Will You Have To "Wait-In-Line?"
Each time we make The Steamy Sex Ed Video Collection available, they sell out insanely fast.
Our Early Bird VIPs order ALMOST ALL of the 500 copies, leaving very few left for those who didn't sign up ahead.
Then I constantly get emails from readers REQUESTING, and BEGGING to order The Steamy Sex Ed Video Collection.
I don't want you miss out your chance again.
I have found that watching and having a narration has given us the opportunity to try new things and to have a new vocabulary. As a result we can talk easily about what we are doing and what feels good. I find there is no pressure to "get it right" or to achieve a specific outcome, just to keep on experimenting and seeing what works. ― Nancy
"I recommend Steamy Sex Ed® because this is a good program for women, even single women, to teach their lover "connected love making." These videos are very sensual, educational, and don't feel at all like pornography." ― Rebecca
"I dated this guy who wanted me to do gross stuff. I could tell everything he knew about sex he learned watching too much porn. I finally found a guy who knew how to connect to me emotionally when he made love to me like you show in the Steamy videos. So I married him." ― Irina
"Throughout the years I've seen time and time again how lacking I was at seducing and pleasing my wife during sex. She wanted me less and less over time. Though I googled how to do better, nothing I ever tried ever seemed to work, sad to say. That was until I found your Steamy Sex Ed Collection. Watching with my wife kickstarted our sexlife again." ― Matt