She'll come harder, longer, and more often…
"HERE IS YOUR NEW 'SWEET SPOT' ORAL SEX POSITION."
In order to fully receive oral lovemaking, a woman needs two things
To fully relax so she can surrender to pleasure, and
To let go of concern about her lover's comfort.
And that's what you can achieve with this "Sweet Spot" oral sex position that allows her to let go while making it comfortable for the "giver" to pleasure her for as long as she wants…
Most men are naturally drawn to oral sex. He loves to lick her sweet, juicy peach with all its sublime tastes and textures. He loves the smell of her genitals and goes positively wild when her scent lingers on his face. And when he hears her moan as his tongue licks and probes, every cell in his body responds.
All too often, her lover flips her on her back and dives in.
Are her legs supported? Is her butt lifted up to alleviate the giver's potential jaw and neck pain? Does she have a pillow under her head?
Or is she just in disarray — arms and legs awkwardly flung out —unable to surrender to the sensations, missing out on her orgasmic potential?
If the giver is uncomfortable, he won't be able to settle into his enjoyment of going down on her. If her body can't relax, she won't be able to surrender and fully enjoy his lips and tongue tantalizing her most sensitive spots.
The "Sweet Spot" Position fully supports both giver and receiver. Being comfortable allows both lovers to relax. Relaxation is the path to higher arousal.
If She Doesn't Feel Safe And Comfortable, She Won't Experience The Bliss Of Getting Thoroughly, Deliciously Licked.
A lot of guys think going down on a woman is simply a matter of "licking her like a lollipop."
If you've read this far, you already know there's more to mouth play than that.
Deep inside, a woman wants to spread her luscious legs WIDE. She wants her man to lick her "Sweet Spot" in places where no lover has ever gone before.
So if you're the pleasure-giver, it's your job to make her feel safe and comfortable so she can surrender to you.
This lets her "forget the world" and focus on the delightful sensations that are unique to oral lovemaking.
Because oral sex is one of the best ways to get a woman fully engorged.
The Perfect "Tool"
To Get A Woman Turned On
You see, the tongue is an incredibly delicate organ.
The combination of its size & sensitivity... the way it changes shape, pointy one moment, wide and flat the next… and its direct relationship with the salivary glands… make it the perfect organ to get a woman lubricated and engorged.
And, as you know, the key to giving her an orgasm with oral is getting her precious flower fully engorged.
As for the woman's part, her job is to let him do just that. Sit back, relax, close your eyes, and allow him to pleasure you.
Give him as much feedback as you can. It can be non-verbal. Sighs. Moans. Mmmmm…
He needs to know he's making you feel good. And here's the really great part. If he doesn't beat you to it, show him how to set up the "Sweet Spot" oral sex position.
In no time you'll be saying those magic words men love to hear: "I want your mouth on me NOW!"
And who doesn't love an enthusiastic lover? We all want the kind of satisfying sex you can have when you feel deeply connected with another. And that is why I created the Steamy Sex Ed® Video Collection…
And straight up: at the end of this page, you'll have the opportunity to get on my VIP list and take a sneak peak at the sexiest sex ed available anywhere. You'll be among the first to get notified when the Steamy Sex Ed® Video Collection goes on sale.
You might ask: why sex ed? Let me explain.
For most couples, sex begins a slow decline by the end of their first year together. Their sex life isn't quite so hot and, for some, may even get a bit boring. The way to prevent or reverse the trend is to learn new lovemaking techniques and build your sexual skills together,
Instead of slipping slowly toward the dreaded "sexless marriage" you become better and better lovers for each other. You grow as partners and deepen your bond. Ultimately, you have more intimacy, more passion, more pleasure, and MORE ORGASMS.
We only put the Steamy Sex Ed® Video Collection on sale a couple times a year at 60% discount and we always sell out. Sign up and we'll roll out the red carpet by giving you FREE ACCESS one day ahead of the crowds so you can preview the collection and decide for yourself that you want these beautiful videos that show you over 200 lovemaking skills.
Jump To The Head Of The Line
There's Magic
In Masterful Cunnilingus...
One of the benefits of oral lovemaking is that it allows for a special kind of intimacy, a different kind of closeness than genital-to-genital sex.
Equally beautiful is the special effect oral lovemaking can have on the muscles of her yoni. (The word yoni comes from Sanskrit. In Tantra, it is used interchangeably with vagina or vulva.)
Not a lot of people know this, but masterful cunnilingus makes a woman's vagina literally come alive.
Orgasmic contractions build up the vaginal muscles and give women the ability to have greater motor control over them.
While the giver's mouth and tongue play with the receiver's yoni, she can "play" with his mouth and tongue…
You heard right, when a man is deep-tongue kissing her vagina, she can actually kiss back with her yoni muscles.
She does this by relaxing and then tightening her introitus (the opening to the vagina is a sphincter you can squeeze.)
Her vaginal canal can play with his tongue too! The pubococcygeus (PC) muscle can squeeze his tongue as it enters.
This type of play awakens and enlivens all of her vaginal muscles, increasing her pleasure, and intensifying the sensations for both the giver and receiver.
The more masterful the cunnilingus, the more interplay between yoni and mouth, the more she can surrender to the pleasure of getting licked, suckled, lapped and tickled all around and inside her vulva until her orgasm takes her to 7th heaven.
And the best way to get her to surrender to that level of ecstasy is to make her feel like a Queen
This cunnilingus pillow position is my personal favorite because it allows me to fully relax while allowing my lover to be totally comfortable when they pleasure me.
Here's how to do it in 4 easy steps:
STEP ONE: SET UP THE PILLOWS AND HAVE HER LIE DOWN
The giver should take the lead.
Set up seven pillows like this.
Have her lie on her back and put a pillow under her head. Put two pillows under her butt. Throw a towel on top of the two pillows underneath her to sop up any saliva.
As the woman, this is where you make the decision to trust your lover and surrender into pleasure.
Butterfly your legs and rest each thigh on two pillows, supporting your knees.
STEP 2: GAIN (AND GIVE) FULL ACCESS TO THAT GLORIOUS YONI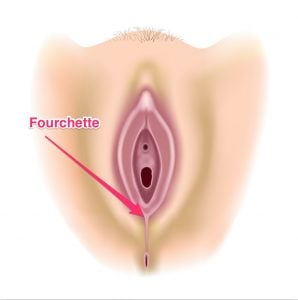 Men: make sure your neck and back are fully relaxed so you can lick her from the outside in.
Women: this position makes cunnilingus less of a strain on his neck so you can settle in and receive his ministrations. The rest of Step 2 is for the "giver." Your only job is to relax and surrender.
Giver: don't rush, and DO NOT go directly for her clitoris. Warm her up around the whole outside. Start at her belly and legs. Move to her mons and vestibular bulbs.
The more genital massage you give a woman before orally pleasuring her, the easier it will be for her to orgasm.
When she's squirming for you to lick her slit, do so.
Go very slowly and from the top to the bottom, the again from bottom to top. Move your head and tongue from above her clitoral head all the way down to where her outer labia come together near the perineum. This sensitive tissue is called the fourchette.
With these first long licks, don't penetrate inside her labia. Just run along the outside, like you're waiting for her to open the door.
Next, you're going to give her four long, slow licks… wet, slippery strokes from her fourchette up her slit to her clitoral hood.
On the first stroke, just go lightly over her clit as if it were a little bump in the road.
On the second stroke, circle around her clit with the tip of your tongue. Spend some time up above her clitoral hood feeling her clitoral shaft and awakening that silky tissue. Make sure you go slow and pay attention to her responses.
On the third long, slow lick up her slit, pause at her clit and lightly swipe your tongue back and forth across her clitorial head. You can hold your tongue still and shake your head back and forth like you're shaking, "no." Or you can swing your tongue from the right to left side of your lips repeatedly. However you do it, you're licking light and fast like hummingbird wings. This is a gentle "wake up."
On the fourth, slide up her slit, stop at her clit and just rest the tip of your tongue there with gentle pressure. Holding this position, send all your sexual energy, your desire and turn on into her clit through your tongue. This will make her reach for more sensation, increasing her arousal.
STEP 3: GIVE HER CLIT A HARD-ON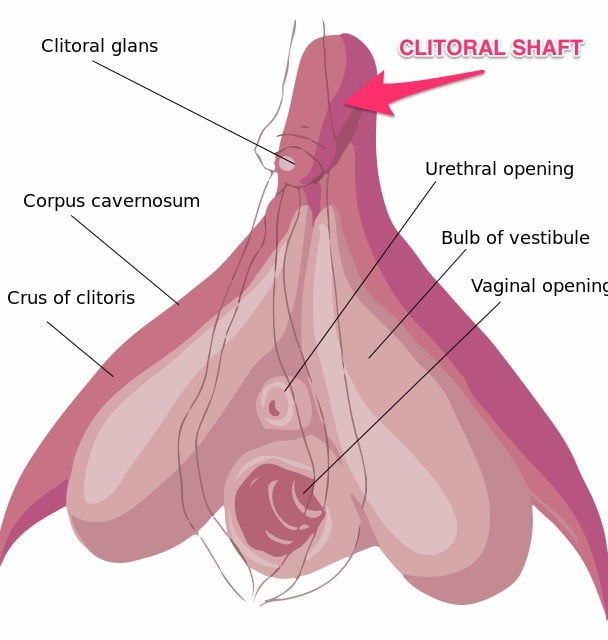 Before diving inside her vaginal canal, make sure you give her a clitoral erection. You must engorge the shaft of her clitoris.
Her clitoral shaft is directly under the head of her clitoris.
If you can't pulsate her clitoral shaft between your fingers, her clit is not yet engorged enough. You need to get it filled with blood; it's essentially the same process that makes a penis get hard.
Her clitoral shaft if the same as his penis — more fun when it has a hard on.
Spend more time bringing blood to the deep area in her body underneath her clitoris by stroking and licking the root of her clitoral shaft where it goes into her body. Don't forget the top of her clitoral hood! You want to lick 360 degrees around her clitoris, not just the tip of her clit.
As the receiver, this experience should be pulsating, body-throbbing, and… forgive the cliché… "mind-blowing" for you about now.
And to the giver, you should be having your share of fun as well. You can always add in some breast play and nipple stimulation with your hands as you're nibbling, suckling and stimulating her clitoris, labia and vaginal opening as well as going side her vagina to stimulate her G-Spot.
Seeing her surrender to you in pleasure and giving you full control of her ecstasy is one of the most powerful moments of a lover's sex life.
STEP 4: TAKE YOUR PICK: 31 MORE WAYS TO SEND HER TO ORAL NIRVANA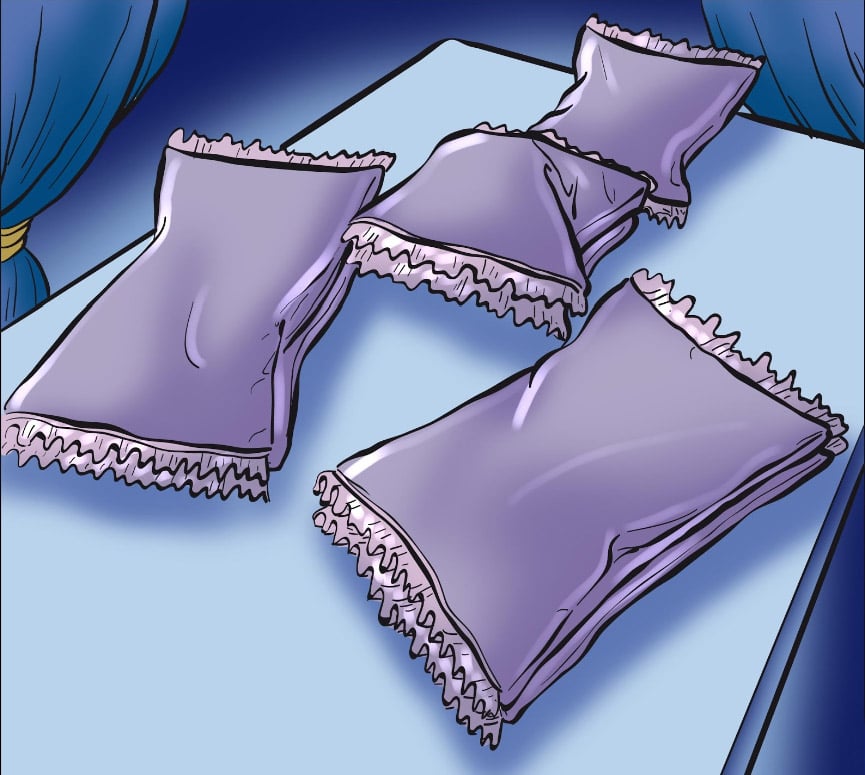 Once she's on the pillows, open to pleasure and ready to come, roll in a variety of stimulating techniques from our ultra-popular Steamy Sex Ed® Video Collection such as: "Buzzing," "The Vagina Whisper," and "Big Earthquakes with Benefits."
And These Are Just With Your Lover's Mouth… There's MORE!
We have an entire video segment dedicated to pleasuring a woman's Yoni manually, and another section on the best oral sex techniques to do on a man. (This ain't just for the ladies. Everyone's invited to the party!)
There are over 43 highly-pleasurable oral sex techniques and ideas for pleasuring a man… like the "Dragon Head," "Khechari Mudra," and "Lord of the Rings…"
Over 31 exciting oral sex techniques for women, like "Transcendent," "Yoni Mudra," and "Quintuple Delight…"
Over 22 erotic oral sex positions like the "Wishbone," "Bailey's Technique," and the "Microcosmic Orbit in 69…"
All adding up to well over 90 oral sex ideas you can pick and choose from each time you make love.
You're About To Come Harder And More Frequently Than Ever.
You'll be so good at making love, she'll blow off her friends for "girl's night out" just so she can open her Yoni flower for you.
And ladies, you're going to get so good having explosive orgasms, one after the other, he'll claim you forever. He will know without a doubt that you're the only woman who can give him this much pole-shaking pleasure.
You can watch these videos and follow along with your lover as they move from one oral sex position to the next.
You know that couples who play together, stay together. If you're single, get ready for when the one appears, or have hot sex with almost everyone you sleep with — because you have so many more skills than any other lover.
If you've gotten this far, you're one of those people who understands that the more skills you know the better at sex you get. The better you get, the more sex you have. The more sex you have, the healthier you are.
NOW, what I want you to do is click below and sign up for the VIP list. You will get one email the day before our sale goes live.
You'll preview the videos and watch clips. You'll see the high-quality, beautifully presented, erotic education you will get when you buy the Steamy Sex Ed® Video Collection.
You'll see the gorgeous settings, and attractive (but not too-attractive) couples in the videos.
You'll see firsthand how relatable these men and women are, and how easy it is to build your sexual skills by watching them make love.
Then, once you've seen what you're going to get, you can decide for yourself that you want these videos.
Who am I to offer you this incredible opportunity to become a better lover?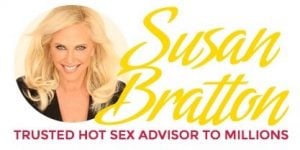 My name is Susan Bratton, trusted hot sex advisor to millions, author of the #1 international bestseller, Sexual Soulmates, and favorite straight-talking "sexpert" to my fans around the world.
I make regular guest appearances on international television, including major networks such as ABC, CBS, NBC, Fox, CW, CNBC, and The TODAY Show. I've been featured in the New York Times as well as hundreds of radio shows, podcasts, and stage presentations. I've written over 20 books and programs, including: Relationship Magic, The Passion Patch, 30 Romance Tricks That Work Like Magic, Revive Her Drive. Over ten thousand subscribers regularly devour my Better Lover YouTube videos.
For over ten years now, I have devoted myself to giving others practical information that immediately raises the bar on their sexual skill-level so they can pump it up and raise the roof in the bedroom. I've helped thousands of people fulfill their dream of having a deeply connected, passionate intimate life. But don't take my word for it,
See What My Colleagues,
Readers & Fans Have To Say: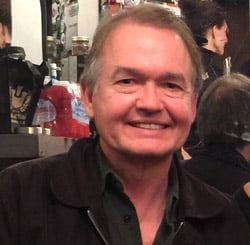 "Susan Bratton is one of my favorite relationships experts."
― John Gray, New York Times Best-Selling Author, Men Are From Mars and Women Are From Venus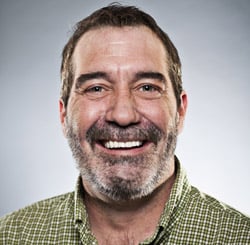 "You are the new standard-bearer for making sexuality a relaxing, common topic."
― David, Sebastopol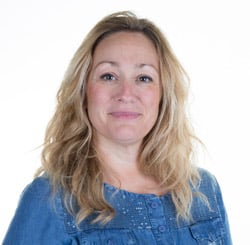 "I am grateful for the way you present sexual experience, always focusing on the power of love, connected to your purpose. I have always had a deep spiritual life and I believe in compassion, kindness, listening from the heart, and living our heart's desires. I thank you for your ideas, the very open and direct information you share."
― Debra, Los Angeles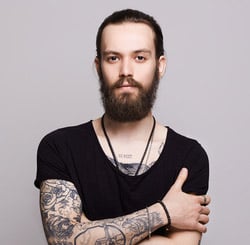 "Sexual joy should be an extension of our love, and it's nice to gain knowledge and confidence in this area without feeling awkward or shy about it! Thank you for helping me believe in myself as a man and become a sexually confident lover for the woman in my life."
― Pat M., Music Producer, Quebec, Canada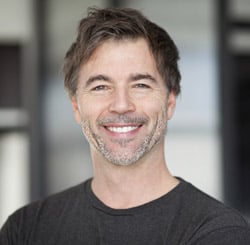 "When I first became aware of you and what you are doing I was mildly interested because of my own struggles with women. I have come to realize how much you are contributing to me personally as well as our society. You are helping men and women by opening the door to a real discussion of our sexual relationships with one another. Thank you so very much for leading this very important conversation about our personal, sexual growth."
― Truth P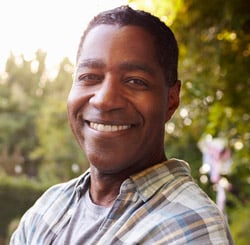 "I had my doubts at first, but now I'm fully convinced of your sincerity and desire to help others. I've been blown away by so many of things you've had to say about living a more fulfilling intimate life, and even more blown away at how easy it is to make changes when you have accurate information and a guide as insightful as you are. Thank You."
― Bob S., White Plains, New York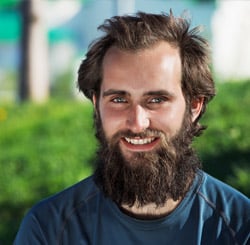 "I consider Susan Bratton the "Dear Abby of Hot Sex." She has answered every email I've ever written her. Her fresh approach to sex techniques and bedroom communication skills helped my wife and I transform ho-hum sex into passionate lovemaking."
― Mark Matthews, San Francisco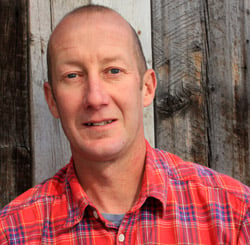 "I know you've helped thousands of men like myself. I feel you have been in my corner, helping me get to where the relationship I crave seems possible and not just a dream."
― Stephen, Denver
What people are saying about the
Steamy Sex Ed® Video Collection:
"The DVDs are instructional... but still gorgeous to look at and completely sumptuous. It is art... but does not fall so deeply into pretension that it loses that powerful undercurrent of erotic. In short, this collection is the best erotic video series ever made. It sets a new standard. And I hope that others try to match it." — Alex Allman, , Author of Revolutionary Sex: How To Give A Woman The Mind Blowing Experience She's Always Dreamed Of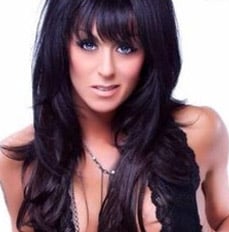 "All the things that you're talking about and teaching… they come from your soul. You're just a beautiful, happy human being. And it's so nice to see!" — Jennifer Romas, The Sexxy Show Las Vegas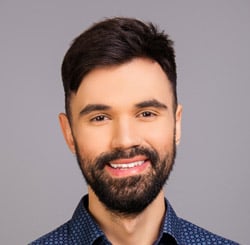 "Very professionally done. Covers everything. Slow enough to watch and then do the same thing with your partner." - Frank J.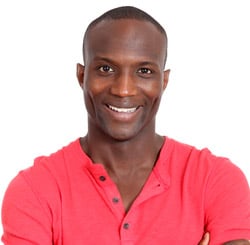 "Beautifully photographed & narrated. Provides skilled instruction, a couple can actively follow along while watching." - Mike F.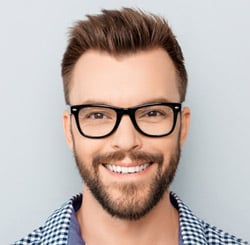 "The 8 DVDs were Erotic…even more so for Laura! And since there were so many instructional videos on oral sex, massage, and intercourse, we stayed in bed all weekend." — Jeremy O, Spokane, Washington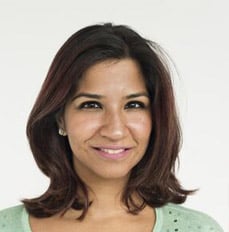 "My lover and I have grown so much closer since we started watching Steamy…" — Jenny A.