Exclusive Coaching Program For Our Best Customers Only
"How To Get All the Sex, Feel All the Love and Reach The Highest Levels of Passion You Were Born To Have..."
Now Pick Your Personal Coach. . . Exciting!
From The Desk Of: Susan Bratton
Dear Friend, You have proven you are a champion of your own sex life. . . A person of action. And while studying information about how to have hotter and more frequent sex dramatically improves your knowledge and confidence. . . Personal support — working with a love and sex coach —  you'll discover a whole new world of sexual pleasure you've yet to give and receive.
I remember, back before I hired a relationship coach I wondered to myself if this "sex thing" was all a bunch of trumped up bull. Did people really love sex that much? What was I missing? Was something wrong with me? How come other people got to have off-the-hook sex and it eluded me?
If you've ever had similar thoughts, you are not alone! And coaching is the direct path to getting for yourself what comes so easily to a few lucky people.
We can help you with better orgasms, sexual and emotional health, betrayal, relationship dynamics, shame and abuse, celebrating single, finding a sexual partner or something else you want to accomplish, change or learn.
The Best Part? Sex Will Keep Getting Better For You From Now On With Your Coach By Your Side.
You have one life to live. Why not live it on your terms? Working with a Love, Intimacy & Relationship coach is the best way to break the habits and patterns that are keeping you from having the sex, love, and intimacy you want and deserve.
I congratulate you for showing up here because not everyone is BRAVE enough or willing to keep learning. So many folks are ashamed of their sexual desire. Eventually most people just give up their fantasies of sharing passionate moments with someone who really turns them on. Even more people fool themselves into thinking they already know all there is to know. (Not so!)
But you are special — you wouldn't be reading this if you were not a sexual seeker on the path to more pleasure and connection. I applaud you.
Putting your attention on achieving the kind of sexual pleasure that keeps expanding brings one satisfying sexual experience after another for literally the rest of your life if you want it to.
"Happiness Is Love." 
Recently, George Vaillant, who directed the Grant Study for more than three decades found that what matters most in life are relationships.
Among his findings: "Alcoholism is a disorder of great destructive power." Alcoholism was the main cause of divorce between the Grant Study men and their wives; it was strongly correlated with neurosis and depression (which tended to follow alcohol abuse, rather than precede it); and—together with associated cigarette smoking—it was the single greatest contributor to their early morbidity and death.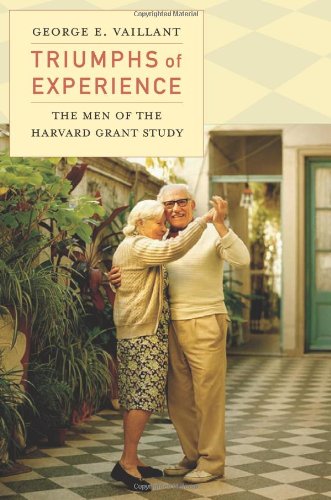 Aging liberals have more sex. Political ideology had no bearing on life satisfaction—but the most-conservative men ceased sexual relations at an average age of 68, while the most-liberal men had active sex lives into their 80s. "I have consulted urologists about this," Vaillant writes. "They have no idea why it might be so."
But the factor Vaillant returns to most insistently is the powerful correlation between the warmth of your relationships and your health and happiness in old age.
After The Atlantic's 2009 article was published, critics questioned the strength of this correlation. Vaillant revisited the data he had been studying since the 1960s for his book, an experience that further convinced him that what matters most in life are relationships.
Vaillant's key takeaway, in his own words: "The seventy-five years and twenty million dollars expended on the Grant Study points … to a straightforward five-word conclusion: 'Happiness is love. Full stop.' "
*The Grant Study, one of the longest-running longitudinal studies of human development. The project, which began in 1938, has followed 268 Harvard undergraduate men for 75 years, measuring an astonishing range of psychological, anthropological, and physical traits—from personality type to IQ to drinking habits to family relationships to "hanging length of his scrotum"—in an effort to determine what factors contribute most strongly to human flourishing.
Bottom line: Your relationships are what make you flourish. Don't waste your life wishing for what you could have. Get support now to live a life rich in love, the #1 contributor to health and happiness now and in old age.
On this page you will find everything we can think of that you need to know to consider selecting your own sex, love and intimacy coach. Your Customer Care representative will be in touch to answer any additional questions as you book your 15- minute Get Acquainted Call with the coach you choose here today.
So let's get started.
Why are you here?
Why Are
You

One Of Only A Select Few Who Will Ever Be Invited To Work With One Of Our Sex, Love and Intimacy Coaches?
"Jim has been a major ally for me for years. He has a high level of emotional intelligence and insight that is rare in a man. With his ability to hold a clear vision of my authentic self while he helps me navigate through emotional blocks, I am able to get back on track much easier than I can on my own. I have come to completely trust his intuitive sense. His clear communication and wonderful sense of humor makes our sessions both insightful and enjoyable."

- Malaya R.,

MA, Happy Camp, CA
"I went to Chas because my heart was aching over a guy.  I also had other issues surrounding dating and complicated relationships.  

I was specifically looking a man's perspective.  Chas gave very good insights and I had several "a-ha" moments during our session.  He helped shift me away from my negative perspective.

I like his more casual style and that he is very direct and tells you what you need to hear. The tightness in my chest due to my sadness is gone and my spirits are lifted. "

- Jane D.,

San Francisco, CA
Though at this point in the getting to know each other stage, I'm not guaranteeing you'll get an opportunity to be coached by one of our four transformational experts. Why? Because you still need to fill out your application. This is a new program and each coach already has a busy practice. There are only a few spots left on their calendars each week for a handful of new clients. But if you don't play, you don't win. So read on to learn the four-step process to be considered for our coaching program.
The Biggest Results In The Shortest Time
You have one life to live. Why not live it on your terms?
Working with a relationship coach is the best way to change limiting beliefs, habits and patterns that hold you back from having the sex, love, and intimacy you deserve.
Sex is the best high in life.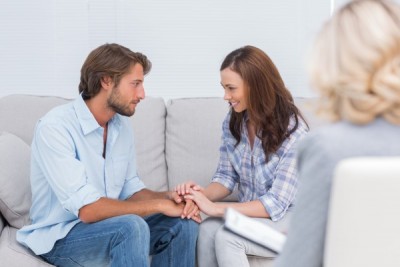 Our coaches are sexperts who will help you:
Discover exactly what you need to say to have the intimate communication you want, even if finding the right words feels impossible sometimes.
Reveal what your partner really means, so that sexual communication is made push-button easy.
Recover from ED and premature ejaculation, and have full control over your manhood.
Heal the lingering trauma of old wounds, so that sex will always be the best part of life, no matter what's happened in the past.
Disconnect from sexual shame forever, because unleashing your inner animal is the best way to avoid "bed-death."
Transcend betrayal to form a deep, connected relationship with someone who makes your mind and body feel electric.
Discover sexy aging – and make it the new normal, because steamy sex doesn't stop at middle age.
Get The Support and Step-by-Step Guidance to the Beautiful Sex Life You Crave
Immediately after your first session you'll feel like you're on an emotional high. Your body will thrum with the excitement of knowing you're finally on the path to having what you've always dreamed of.
And you'll get where you want to be fast.
Whichever coach you choose, I promise they've heard it, seen it and dealt with anything you are wrestling with.
Difficulties having orgasms?

You'll be coming hard, well and repeatedly in no time flat.

Rekindling passion?

You'll get one-on-one support for your exact relationship issues and a customized path to lead your partner back to passion.

Want to have squirting orgasms?

Get your raincoat and goggles. It's going to get wet.

Tantric lovemaking techniques?

Our coaches actually train other coaches in Ancient sexual practices. And with one-on-one coaching, we can make you a master lover in no time flat.
"It is not sex that gives the pleasure, but the lover."


-Marge Piercy
Really, whatever you can dream up we tell you what it takes to get it. The best part about having a coach is they also hold your hand while you go for it. Helping you check off everything on your sexual bucket list is our favorite thing in the world to do. Our coaches delight in serving their clients and supporting them to satisfied success.
"Listen To Your Heart"
Choose the coach that speaks to you.
This is important.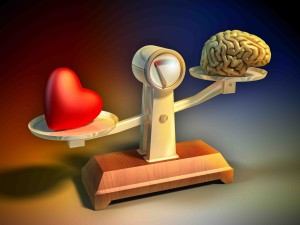 Follow your heart here. Pick the coach you like. Read all of their bios. Look at their pictures. Schedule your Meet-and-Greet 15 minute consultation over the phone or Skype with one (or two of them if you can't decide yet.)
Why? Because you are going to be vulnerable and honest with this person. You're going to be sharing some of your most deep-seated desires and frustrations.
But let me make this very clear. You are not signing up for therapy.
Coaching is NOT therapy.
You are not going to dig up your past. You're going to start right where you are and make a beeline to where you want to be in a positive, proactive way with your coach by your side.
Think of your coach as your guide to your pleasure potential.
Tell her what you want and she will lay out the plan for you to get there.
Every one of our top-in-their-class coaches has helped thousands of people just like you achieve their sexual dreams.
If you're thinking there's your FANTASY sex life, and there's your actual sex life, I'm here to tell you that there will soon be no difference between what you want and what you have.
That masterful lover, that sexual goddess... that's the person your coach will bring out to play. Our coaches have all the tools, exercises and techniques in their toolbelt at your disposal, and believe me your coach as seen EVERYTHING when it comes to sexual mastery…
Even that one stumbling block or buried shame you haven't told a soul about.
If you combine all the years of helping men and women get sexual satisfaction that Sheri, Tallulah, Chas and Jim have put in, it would total nearly 100 years — a century of support!
Even if you don't feel it yet, you're ready for the accelerated pleasure spiral that can only happen when you embrace one-on-one support. Give this gift to yourself.
That every human deserves to enjoy the pleasures of our sexual selves is a universal human truth. And connecting once, a few times or optimally, meet weekly with your new coach while you personalize your plan. Weekly check ins are simply the most cost-effective and time-efficient way to achieve your sex life goals.
Your Sex Life Is About To Become Desirable, Pleasurable and Masterful
Single, married, or dating...it doesn't matter. You're about to access a sexual skillset that makes you the perfect combination of...
Desirable: So that she reveals that lusty sex monster inside her and he finally unleashes his sexy bedroom beast…
Pleasurable: So that you experience orgasmic pleasures that only get better as the years go by...because you have NOT had your best sexual experience yet…
Masterful: So that you become the generous, giving and incredibly responsive lover that you've always wanted to be…
Desirable. Pleasurable. Masterful. Let's get you some!
In the next section, I outline the 4 steps to the biggest results in the shortest time.
Here Are The 7 Most Common Categories Where Folks Need The Most Support
After talking to thousands of men and women just like you, we've developed 7 targeted coaching modules to specifically address your most common needs, wants, and desires.
Scroll down and see what best fits your situation. Go ahead and get creative… Combine multiple categories… Remember, this is your personalized, customized solution.
Your coach will map out a plan that gets you from wherever you are now to where you want to be. And we will tell you honestly if we cannot help you achieve your dreams, or if there's a better solution out there for you than we provide.
Here are the 7 basic coaching categories for your consideration:

The Best (Multiplying, Escalating) Orgasms You've Ever Had
Are you disappointed in the quality of your orgasm? You won't be for much longer.
Men: come when you want to, maintain your erection, and give your lady all the pleasure she deserves.
Women: have an assured path to effortless orgasms, not one – multiple.
We're all aging — thank goodness considering the alternative — and as we age we change. Some call these changes "dysfunctions," we see them as opportunities for even better sex.
Our coaches have extensive experience in the areas of ED, so-called premature ejaculation, sexual compulsivity, sexual stamina, menopausal issues, and sexual abuse. They have proven success stories and know how to take your sexual and romantic happiness to a full body high.

Healing a Betrayed Relationship (Forgiveness)

One of the toughest situations we humans consistently face is the aftermath of being betrayed by a committed partner. The wound of betrayal is deep and often takes a long time to heal.
Your coach will design a program that leads to the healing power of forgiveness, where the turmoil of the past fades into distant memory.
We can help you stay together, grow together, move on together, and stay in dedicated love. And if staying together is simply not a viable option, we can help you transition with dignity and happiness.

Transforming Difficult Relationship Dynamics

While it is true that we are all changing all the time, it is not true that we change in concert with each other. Perhaps libido seems to disappear in one while getting stronger in the other.
Sexual mismatching only leads to frustration and sadness, especially when it seems as if your partner isn't interested in the treasures you have to offer.
Sometimes we seem to go from a perfect match to a seemingly insurmountable mismatch.
We will help you learn a new, better language when it comes to love. We can help you find constructive ways to express dissatisfaction, and eliminate destructive ways of interacting. You'll feel ease and hope the very first day.

 Overcoming Sexual Shame and Sexual Abuse

The culture we live in is both the most sexually expressive – look at all that porn available to everyone on the Internet – and the most sexually repressive – look at all the "slut shaming," sexuality hating, and fear-mongering happening all around us.
As a result, most of us wind up carrying unnecessary shame and guilt about our sexuality. But your desires are a vital part of who you are. And your desires should not be denied. There's no need to hold onto any shame, guilt or lack of worthiness any more.
We know it's extra painful for some. Consider the appalling statistics on sexual abuse.  According to a 2011 CDC Study - one in eight female high school students and one in twenty male students report having been physically forced to have intercourse. It is not surprising so many adults are working everyday to overcome their sexual shame and transcend the effects of abuse.
Sex is meant to be one of the best parts of life.
Sometimes it feels like all of the attention is focused on ongoing relationships instead of the joys and possibilities of being single.
Nothing wrong with going stag or solo, even when you're on the lookout for that special someone! Our skilled coaches can help you attract lovers, find the right partner, practice loving yourself first, and embracing you as you are now.
We will help you learn a new, better language when it comes to love. We can help you find constructive ways to express dissatisfaction, and eliminate destructive ways of interacting. You'll feel ease and hope the very first day.
Don't see exactly what you're looking for?
We will custom design your coaching program. That means, whatever you want, our coaches will make damn sure you get it as quickly as possible.
I've seen quite a few counselors over the years, but no one quite like Chas. He has an incredible ability to read people and see the real problems. He genuinely cares about his clients and really wants you to succeed. In the last 3 weeks I really feel that I'm now on the path to loving myself for the first time in my adult life. It's the greatest gift anyone could give another human being! I have no doubt that by the time my work with Chas is done I will have reached my full potential and be able to appreciate people and life more than I ever have.

- Kari M.,

Belmont, CA
Tallulah, you made us feel so comfortable instantly and your expertise is obvious. We are both still floating after our time with you. We agree that we have never felt so connected or in touch with each other. All of that after just a few hours with you! We are counting the days until our next session. You are an amazing person with a special gift.

- Brian and Michelle,

Oakland, CA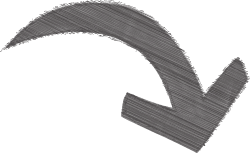 Men: Do you want to inhabit your manhood with even more power and clarity, no matter your age or past sexual and relationship history? Women: are you craving more intimacy and better sex?
Jim Benson knows what it's like to have a penned-up libido that's been corralled for too long. He grew up in a repressive, religious environment where any mention of sex was completely forbidden and a punishable offense. After decades of de-programming and experimentation, he now lives at the other end of the spectrum. In his men's groups, sexuality workshops, online courses, and private coaching—as well as in his own marriage—Jim celebrates the natural, exalted expression of our sexual nature. He is a gifted teacher, coach and guide for both men and women who want to deepen their relationship and expand their sexual horizons.
Jim's primary goal is to help you open the door to sexual freedom—whatever that looks like for you. He guides each individual at his or her own pace and, at the same time, senses just how much to challenge edges in service of moving beyond boredom in the bedroom. Helping people break out of stale routines and explore the uninhibited—even wild—side of sex is what Jim does best.
Here are some of the ways you can benefit from his unique expertise:
• For men: How to become a man to whom women want to open themselves sexually
• For women: How to let go so you can open to your man
• What you can do to build trust with your partner and increase the allure and magnetism that makes for truly hot sex
• For men: Learn to last longer in bed while staying tuned in to your partner's pleasure and desire
• De-mystifying the "opposite" sex so you can deeply understand your partner's experience and strengthen the bond between you
• Learn to translate your partner's love language to heal rifts in the bedroom
• Become relaxed, confident, and truly satisfied with your unique lovemaking style
A former world-champion Frisbee freestyler and successful entrepreneur, Jim became a sex and relationship coach over 10 years ago. He is a Certified Professional Coach, credentialed by the International Coach Federation. Jim's training includes the Coaches Training Institute, the Interchange Counseling Program, the Skydancing Tantra teacher training (which he now leads in Europe), and over a dozen other spiritual or body-centered teachings. Jim has also been leading weekly men's groups for over a decade.



It has been profoundly healing for me to be in the presence of a real man such as Jim. He truly embodies the important male archetypes of the King, the Warrior, the Magician and the Lover.

Margot Anand,

author of The Art of Sexual Ecstasy



After completing Jim's training — at the age of 63 — I had an incredible full-body orgasm with my partner. We are both thrilled, and are looking forward to more! Thank you, Jim, for your guidance and inspiration. Your presence helps me feel and act like the vessel of love I want to be.

Charles Bookoff,

M.D.
If you are still mystified by female orgasm, are experiencing relationship snafus or even a complete breakdown, Tallulah Sulis can teach you the essential skills to revitalize your relationship.
Raised in a suburb outside of Detroit, Tallulah moved to California after taking her degree in Anthropology and Creative writing from Sarah Lawrence College in New York. Today she is considered the spokesperson for female ejaculation and an expert on all things related to orgasm. She has appeared on Playboy TV, Penn and Teller, sex education films, British TV, and has been featured on many radio shows & popular podcasts. Tallulah teaches workshops for men, women and couples on orgasm and sexual empowerment around the country. A self-proclaimed "sex-geek" she is best known for her groundbreaking film, Divine Nectar: A Guide to Female Ejaculation, in which she explores both the technical and erotic elements that demystify liquid orgasm.
Imagine your partners delight and surprise when you show up in the bedroom and know how exactly how to get him or her going. Imagine the thrill of developing the skill and finesse to stimulate her G-spot, or to show him where to find your secret spot. Other than children, great sex is the strongest glue that keeps a couple together; Tallulah has dedicated her career to helping you do just that. Work with her one-on-one and you are sure to start having amazing sex far beyond your previous imaginings.
Tallulah's areas of expertise include:
Spicing up your sex life with sensual massage
Helping you become a deft, even artistic, kisser
How to read the erotic map of your partner's body and learn foreplay techniques that arouse and titillate
Oral and manual stimulation that brings your partner to orgasm and allows a woman to ejaculate
Communication skills that lead to deeper, more fulfilling intimacy
How to have mutually-satisfying intercourse
Introducing role-play, naughtiness, dirty talk, spanking, and even a bit of kink into your lovemaking
Tallulah is a certified sexological bodyworker with Certifications in massage therapy and the Hakomi Method. She is a trained practitioner of the Somatica Method. Her mentors include pioneer sex educators Deborah Sundahl, Annie Sprinkle and Joseph Kramer; she is a devoted practitioner of the ancient tradition of Tantra.
If you want to be ushered into a whole new world of exciting sex and maximize your sexual potential, make a phone- or Skype appointment with Tallulah. Her coaching sessions are custom designed for the specific interests and needs of each Individual and Couple.
Tallulah is a grounded and amazing facilitator, able to set a container of Love, Freedom and Safety.

Kristina Keaveny, Vancouver BC
You made us both feel so comfortable instantly and your expertise is obvious. We are both still floating after our time with you. We agree that we have never felt so connected or in touch with each other. All of that after just a few hours with you! We are counting the days until our next session. You are an amazing person with a special gift.

Brian and Michelle, Oakland CA
Chas August helps people develop the skills to create happy, sexy, fun relationships. Chas has the powerful intuition of decades spent developing the tools that make relationships work and working with tens of thousands of singles and couples through his coaching practice, teaching and facilitating workshops in love, intimacy and sexuality.
Chas's coaching is practical, not theoretical, and spiritual but not California "woo-woo," sometimes confronting but always caring and compassionate. Chas will be totally honest with you. He will help you understand what is not working in your life and how you can take charge and turn it around.
Chas will help you see where you're stuck and how to create vibrant, exciting relationships. Chas hears what you're not saying; he mines your "story" for the gems — what went wrong, what beliefs are holding you back, what patterns are keeping you stuck, what keeps you from finding the right partner, expressing your needs and desires, being the best lover you can be.
Chas can guide you to:
Create the love-life, sex-life, intimacy-life of your dreams
Learn to communicate the things that feel "too hard to say"
Discover the beliefs that keep you living in a sense of scarcity
Be more potent
Live "bigger"
Find your passion
Chas is a certified hypnotherapist, and a long-time student of Transactional Analysis and NLP (Neuro-Linguistic Programming). He studied with the originator of Non-Violent Communication, Marshall Rosenberg, and was mentored for many years by Stan Dale, the founder the Human Awareness Institute (HAI.org). Chas is also a certified instructor of Parent Effectiveness Training (PET) and offers training and conflict resolution for parents. He has designed and led hundreds of workshops, support groups, and leadership trainings worldwide.
Chas has dedicated his life to personal growth, good communication, and healthy relationships. He knows the goal is progress, not perfection – growth and relationships are dynamic, we are never "done."
Chas brings to his coaching practice – and shares with you – his real life experience. He grew up in a substance-abuse household, where he was quite the troublemaker. Hungry for attention—even negative attention—he felt sure he could never get the love he needed. He confused sex with love and chemistry with connection. Married at 23, he was at a loss about how to make the relationship work. After his marriage ended, he discovered the "Sex, Love and Intimacy" workshops of the Human Awareness Institute (HAI). In the HAI "room of love," Chas found his home, his tribe. This was a break-through experience, an introduction to a way of life he hadn't known existed, a way to get—and give—love and intimacy that filled his deepest longings. He became a workshop leader, and spent the next 17 years traveling the world guiding others to open their hearts and minds and learn the skills to give and get the love we all need, to create and maintain dynamic, satisfying relationship.
Chas is available to support you in person, by telephone, or in online video sessions.
Chas is so gifted in cutting through all the crap of your story and focuses you instead on the heart of the issue so that you can finally heal and grow.  He does it with love and compassion, understanding deeply the human condition.   Do I sound like a FAN -- you bet! "

- Ed B.,

Redwood City, CA
"Tallulah is a grounded and amazing facilitator, able to set a container of Love, Freedom and Safety."

- Kristina Keaveny,

Vancouver BC
"As a woman who has worked one-on-one with Jim, I can testify without reservation that Jim is absolutely respectful and honoring of me as a woman, yet at the same time able to facilitate me showing up as my full feminine self in all its amazing facets. I have found all my contact with Jim to be nurturing, enlightening, soul-awakening and ultimately satisfying."

- Olivia F.,

MA, ABS, Vancouver, BC
These four coaches have been personally selected by me, and since you've experienced what Personal Life Media is all about, you know I'm only going to offer you coaches who will get you where you want to be in your sex life.
Tallulah, Sheri, Jim and Chas have experience both in coaching clients one-on-one, leading group workshops around the world and even coaching other coaches on the techniques they will use with you.
I cannot stress how confident I am in this team's ability to support you in attaining your sexual vision quickly.
Each coach brings a wealth of success stories and deep knowledge about the most personal of issues. Two women. Two men. Your choice of coach.
The Four Step Process For Getting Coaching Going Includes Picking The Coach You Want.
1

Choose your coach.

Follow your heart and choose Sheri, Tallulah, Chas or Jim. Who do you resonate with most? There's no bad decision as each of our coaches is truly extraordinary.

2

Reserve your 15-Minute Get Acquainted call by using PayPal for your $99 refundable fee.

3

You'll get a link to an application to tell your coach about yourself.

4

Have your "Get Acquainted" call and decide with your coach which coaching package you need.

If you'd like to see your coaches face and you have Skype and a video camera on your computer, you can schedule a video Skype call. Alternately, you can simply call in for your session via phone or use Skype without the video.
Once you choose your coach below, the next screen in the process will look like this:
---
Packages are non-refundable. We will work to help you get the results we agree are possible.
Single sessions may not be combined to earn future discounts. Session packages may not be split across coaches.
12 session coaching packages are good for one year from date of purchase, 6 session packages are good for 6 months; 3 sessions for 3 months from date of purchase.
Packages range from $250 — $2,500.
The $99 down payment to confirm your 15-minute Get Acquainted Call is fully refundable if you let us know within 24 hours after that 15 minute meeting that you want a refund.
What You Can Expect from Your
15-Minute Meet-and-Greet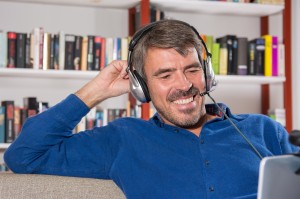 Before your 15-minute Meet-and-Greet, your coach will read through your application, so that they know what you want.
But this is NOT therapy; this is coaching, and there's a big difference. Instead of spending time in the past your coach will focus on framing a customized high-level roadmap to where you want to be.
This consultation should give you a good sense of how the coach thinks they can help you based on the application you provided.
Sometimes the coach uncovers a deeper issue or a bigger desire, in which case, the 15 minute session serves to further refine the agreement about what you want coaching for so the coach can determine a course of action to get the results you desire.
After your 15-minute Get Acquainted phone/Skype conversation, you'll get right down to business with one of 4 fabulous coaches that you choose – Chas, Sheri, Jim or Tallulah – in your first full coaching session.
This is the first step on the exciting journey of your healing, growth and personal transformation.
You'll also discover exactly what it takes to start living your life the right way for you, creating potent, new habits that let you really express yourself.
And what's more, you can defy the odds and have the hot, happy and amazing relationship that so few people ever get a chance to experience.
Spend 15 Minutes Chatting About Your Sexual Needs and Goals with the Coach You Chose
I can't say this enough: find the coach that YOU know in your heart is the right choice. These are YOUR results we're talking about here.
Please complete the $99 application and fee for your 15-minute 1-on-1 coaching call with Sheri, Jim, Tallulah, or Chas.
Our promise: there is ZERO risk.
Take the first step with one of the finest sexual coaches in the world. Your card will be charged a one-time $99 dollar access fee...but if you don't like what you hear from your selected coach, you can pick someone else. No problem, or let us know within 24 hours and we will refund your money.
"Chas is a phenomenal therapist, warm, friendly, intuitive and down to earth. Chas has an incredible ability to get to the heart of the matter quickly and offer helpful tools and advice. Both my wife and I really appreciate his style and would highly recommend him."

- Steve S.,

Santa Cruz, CA
After completing Jim's training — at the age of 63 — I had an incredible full-body orgasm with my partner. We are both thrilled, and are looking forward to more! Thank you, Jim, for your guidance and inspiration. Your presence helps me feel and act like the vessel of love I want to be.

- Charles Bookoff,

M.D.
Please complete this brief questionnaire to apply for your FREE 15-minute 1-on-1 coaching call with Sheri, Jim, Tallulah, or Chas.
In just 15 minutes you'll come away with:
1) A clear vision of the successful sexual, emotional and powerful life you're really capable of creating
2) A firm grasp of the hidden challenges that have been sabotaging you all along
3) Renewed inspiration and energy to take the action necessary to enjoy the success you deserve.
Space is limited, but we are accepting coaching applications as long as this questionnaire is online.
"When you keep waiting for something to change all you get good at is waiting."
Have

a secret sex life that fulfills you

and makes you feel both peaceful and truly alive…

Break behavior cycles

that are not serving you…
Get the sex, love and intimacy you want and deserve…
Our Sex, Love & Intimacy Coaching program is designed specifically for you…with fast results in mind.
"One Thing The 1% Do Differently From The 99%… is Coaching."
Who has a coach?
Someone who wants to get better, be better, and live better.
Top athletes, top executives, top performers in all fields know the importance of working with experts – experts who can speed the learning curve and suggest tools, techniques and strategies that get results. Diplomats and policemen use coaches to learn conflict resolution and negotiating skills.
Even people who are serious about quitting smoking, losing weight, or improving their golf game hire coaches.
Shoot! Even Nike+ provides coaching programs that monitor their customers' progress.
A seasoned runner rebounding from an injury will receive very different coaching than an aspiring first-time marathoner.
But when it comes to our sex lives, too many otherwise successful people are struggling along, using communication tools and sex techniques they learned at junior high school dances, from Hollywood scriptwriters, and, no kidding, watching our own parents.
"I blame my mother for my poor sex life. All she told me was, "the man goes on top and the woman underneath." For three years my husband and I slept on bunk beds." -- Joan Rivers
As you see your progress toward your goals you'll feel so proud of yourself. You will be beaming inside, feeling warm and tingly with the aliveness that come from living a sensual life.
"I profoundly appreciate the opportunity to work with Jim and experience the mature, "awakened" masculine. He offers a deep, multi-dimensional container in our sessions, giving me space to explore the energetic, the psychological, the spiritual, and the sensual. Through his keen insight, his wonderful ability to articulate and illuminate masculine/feminine dynamics, and his sensitive coaching, I have been able to reveal more of my feminine nature, to see old patterns in relationship, and to experience a deeper appreciation of myself and my partners."


- Molly B.,

Tiburon, CA
"I met Chas 7 years ago at a time when I felt I had reached bottom. My goal was to find my true self, change damaging behaviors and rebuild my life. Chas' insights and guidance have helped me become a better father, a better companion and a better friend, but most importantly helped me clear the path to genuine happiness. Today, Chas supports the entire family, for the benefit of each of us, and all of us. I didn't know what I didn't know until our paths crossed."

- Herve P.,

Berkeley, CA