Discover this ancient practice that intensifies your orgasms—and his!
"Tone Your Vagina and Get Super Wet With Your Very Own Precious Jade Egg."
Even Resolves Many "Female Problems" When You Slip It In With Our Easy Technique...
Fall in love with your deep soft place. For over 2,500 years, women of the Orient have used the Jade Egg to build sexual energy and increase orgasmic pleasure. Also known as the "yoni egg" (yoni means vulva or "sacred place"), the Jade Egg opens the door to countless exquisite pleasures.
Radiate Juicy, Vibrant Energy Throughout Your Body.
Women have surprising results with Jade Egg practice. Here are just a few of the remarkable benefits:
Your yoni will be both tighter and better able to relax and open for exquisite lovemaking.
Tones your vaginal canal, especially if it has become lax.
If you have a small vagina, the Jade Egg can help you receive a penis and experience exquisite pleasure with penetration.
Helps resolve urinary stress incontinence, i.e.: peeing when you sneeze, cough, laugh. (Statistics show that 50% of women experience urine leakage.)
Promotes healing of post-birth trauma.
Eases menopausal and post-menopausal challenges.
Increases your capacity for multiple clitoral, G-Spot, and ejaculatory orgasms.
Helps keep your feminine essence alive and activated no matter your age.
Increases your sexual confidence and appreciation for your own genitals.
Gives you an inner glow that radiates your feminine glory.
You deserve the highest-quality, real Nephrite Jade Egg assured by the Gemological Institute of America.
Saida Desilets is the world's leading authority on Jade Egg practices. Let her expert guidance show you how to get the most out of your Jade Egg. Saida's PhD thesis on the effects of Jade Egg practice derived from her work with tens of thousands of women.
Just watch the simple video exercises, follow the playbook, and embrace this powerful tool for pelvic health and aliveness.
Your nervous system thrives on love and pleasure. Start doing "yoni yoga" tonight with your very own precious Jade Egg.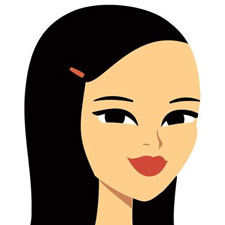 "I just ordered mine as an act of self care."
~ Leena Chua FL
Saida's 'Jade Egg Essentials Bundle' Includes 4 Components To Assure Your Pleasure and Success.
Your very own pure, safe-mined Canadian, GIA-Assured Nephrite Jade Egg in it's own green cloth case.
Saida's physical book, The Emergence of the Sensual Woman.
Your 2-week step-by-step "Playbook" to quickly get started with the practices.
Unlimited online access to more than a dozen How-to Jade Egg training videos. (Simply wear it at night while you're sleeping, or become a true Jade Egg master… you choose.)
You gently "sip" your Jade Egg up inside you at bedtime. Your egg will tone your pelvic muscles, tighten and lubricate your vaginal tissue all while you sleep.
With your very own precious Jade Egg, your genitals develop a sense of aliveness and vitality. You feel improvements right away. Kegels tone the large muscles at the base of your pelvis, while the Jade Egg tones muscles surrounding your vaginal canal deep inside.
In her tastefully produced videos, Saida shows you how to play with your egg in a variety of ways. With each nuanced exercise, you'll re-sensitize your vagina, making her more delicious and more inviting than ever before.
Play with your Jade Egg for 10 minutes a day and start learning exotic sexual skills to enchant your partner...
Receive your lover with more warmth and aliveness than ever… He'll appreciate this exquisite, orgasmic alternative to pushing into your sacred place!
The Jade Egg makes it easy to develop vaginal dexterity.
Rock your lover's world by massaging his penis with your yoni. You will also learn to relax your pelvic muscles, melt your pelvic floor, and "play the flute."
You'll be able to "sip" his penis inside you just like you sip in your Jade Egg. Feeling so warmly welcomed as you draw him inside will bring him emotionally closer to you than ever.
PLUS, you'll be able to generate your own pleasure rather than rely on your partner's skill or the size of his erection…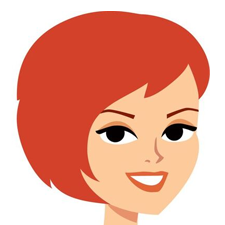 "I have been wanting a Jade Egg for some time. Ladies, we are worth it."
~ JJ Mamita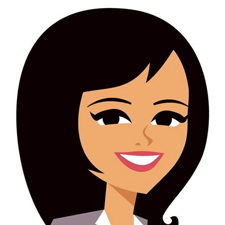 "Saida and her Jade Egg teachings are a treasure, precious and life enriching. With her knowledge and inspiring guidance, the Jade Egg becomes a friend, a lover, and a reliable source of intense pleasure. She leads us on a journey of discovery into every day bliss.
I am so grateful."
~ Patricia Ellsberg
Take intercourse from mediocre to extraordinary… Be your lover's "best ever" sensual goddess.
Many women are unaware of the full range of their orgasmic potential. Studies show that women are 50% less likely to have orgasms from intercourse than men. Clitoral orgasms are wonderful, but the pinnacle of orgasm—simultaneous orgasm during intercourse—has remained elusive for a lot of women… until now.
Jade Egg practice trains your vagina to contract in orgasmic pleasure during penetration. And you know what that means? More sexual satisfaction for both of you and a deeper connection with your lover than ever before.
You deserve the kind of special bond that forms when you reach climax together. Give yourself this sexual superpower. Give yourself (and your lover) the gift of the Jade Egg.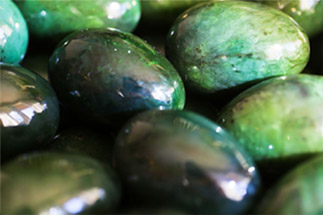 The Jade Egg is an ancient, treasured practice used for thousands of years in Asia. Jade stone is naturally very hard and non-porous. Which means it stays clean from bacteria.
Nephrite Jade is the ultimate stone because of its ability to match your body heat so it warms to the temperature of your yoni very quickly. No slipping in a cold stone, an egg made of questionable materials, or an egg-shaped piece of plastic. Knock-offs abound, but they are poor in quality. Saida sources her Nephrite Jade from a mine in Canada. She owns an entire rock of Nephrite Jade that she uses to make her eggs. And your Jade Egg comes with a GIA certificate of authenticity.
"Will my Jade Egg
get lost up inside me?"
There is no way you can lose the egg inside you. It's drilled from end-to-end so you can tie piece of unwaxed dental floss or silk thread through it and leave the string hanging just like a tampon. Or you can slip it out easily with your hooked finger. The choice is yours!
"I heard you can get toxic shock syndrome from using a Jade Egg. Is it true?"
What you heard came from a gynecologist who gets a lot of press by stirring up controversy. She and Gwyneth Paltrow had it out in the blogosphere after Goop published an article about the Jade Egg. The doctor's statement was unfounded; there is not one single case or study linking the use of Jade Eggs with TSS.
TSS is caused by a specific bacteria, S. aureus. Research indicates that TSS began to appear when tampons changed from cotton to synthetic fibers. The micro-cellulose in the synthetic fibers provide the perfect environment for the bacteria to grow. The Jade Egg is not absorbent, and it can be boiled regularly for hygiene. According to Dr. Rachel Abrams, MD, MHS: "In all of my years of practice, I have never seen any poor outcomes from women using a jade egg vaginally. Given the inert quality of the stone, I think that the risk of TSS or other infection is negligible."
Create a sensual, succulent relationship with yourself and gain sexual confidence!
Get your very own genuine GIA-certified Canadian Nephrite Jade Egg along with Saida's book, The Emergence of the Sensual Woman, as well as your 2-week "Playbook" PLUS unlimited online access to Saida's How-to Jade Egg training videos.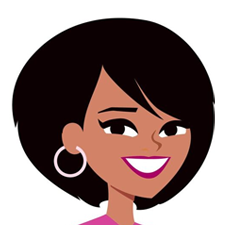 "My love muscle has started initiating a new relationship with the rest of my pleasure anatomy and is surprising me with undreamed of possibilities. Just as a musical instrument can enable a person to develop their musicality, so the Jade Egg can facilitate sexual attunement and mastery, but only with the right attitude, information and teaching. Saida is that teacher!"
~ Kate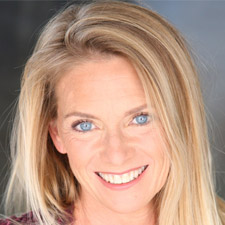 "This is yoga for your vagina. If you've been curious about the Jade Egg, you're in the right place. Like the most advanced yogis and yoginis, Dr. Saida offers far more than how-to instruction. She fully embodies the Jade Egg experience, which gives her the ability to transmit a feeling-recognition of what's possible. This plants a seed of inspiration that grows ever stronger as you embark on your own delicious discovery process. You only get that kind of mojo from a master."
~ Geralyn Gendreau, The Marriage of Sex and Spirit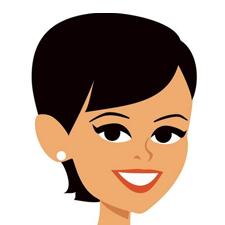 "I am a woman in my sixties. Through Saida's gentle, wise guidance, I reclaimed my own inner feminine sovereignty. This transformation happened effortlessly through the practices I learned. A miracle happened: I have felt whole as a woman and no longer deficient!"
~ Name withheld
Our Money Back
Guarantee and Refund Policy
We want you to be completely satisfied with your purchase. Unfortunately, we do not accept returns nor offer refunds on your Jade Egg due to their intimate nature. We do guarantee the other elements in your Jade Egg Essentials purchase. If you are not satisfied, just email [email protected] and we will refund the package price minus $67 (the cost of the egg). No refunds on the shipping cost.
Endorsed by Susan Bratton,
Trusted Hot Sex Advisor to Millions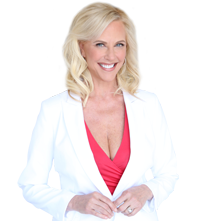 "I could have created my own Jade Egg for you. But instead I partnered with Dr. Saida DeSeilets to bring you her Jade Egg Essentials for three reasons. First, she's taught tens of thousands of women how to use a Jade Egg for results of all kinds from healing to sexual enhancement. Secondly, this Jade Egg is actual rare jade of the highest quality. Third, the books and videos differentiate her Jade Egg solution from all the crystal hippies selling polished rocks with no depth of instruction. I want you to have the safest, most satisfying experience with your Jade Egg."
~ Susan Bratton 💋