QUICK! Want To Make Her Come Harder, Longer and More Times?
"Beat Your High Score Every Time You Make Love To Her... Keep Her Coming Over And Over... Harder And Wilder... Push Her To Her Orgasmic Glass Ceiling... And Smash Through It Until She Collapses Hot And Wet In Your Arms..."
"I realized that she had been holding back a lot and finally got it that I love when my woman is totally expressive and turned on."
Dear Friend...
I'm Susan Bratton, trusted hot sex advisor to millions.  
And if you've ever worried your woman is not as orgasmic as she could be… or that you might have a sex date with a woman whom you can't seem to make orgasm easily, you can fix it with this.
Here is a POTENT COLLECTION of mental and physical ACCELERATORS to make her come harder, longer and more times during each sex session for you.
Women are trapped in horrifying layers of limiting belief systems that destroy the natural ability to be multi-orgasmic that exists inside her… unless YOU do something to help her overcome that negative programming.
Because she is designed to be multi-orgasmic and you were designed to seek and find a moving target.
The moving target? "Her Spot." Reliably find "her spot" each and every time you make love to send her reeling over the edge again and again… and AGAIN!
Yes. That's what she needs. That's what you want.
What I have for you is the #1 Key To Giving Her Multiple Orgasms:
Every facet of bringing your woman to her orgasmic potential - both in QUANTITY of orgasms as well as KINDS of orgasms is here for you.
Even when what you're doing doesn't seem to "feel good," or her sexual energy drops, now you will know EXACTLY what to do.
You'll use the clitoral sensitivity from her first orgasm as ammo for her subsequent orgasms -- even if she's been a "one and done" comer before now.
You'll know what to do on those days when she can't feel your strokes
You'll have a range of sexual healing modalities and vulva massage skills for those women who have had past traumas. You'll be her 'love doctor,' erasing past pain and bringing her fully into her orgasmic birthright.
And you'll AVOID the biggest mistake men make trying to get a woman to come... you'll actually understand how you must FIGHT your instincts to make faster progress getting her to climax.
Keep Her Coming will give you confidence in the heat of the moment to keep her moving toward peak after peak (and even how to tell if she's faking orgasm).
It comes packed with touch techniques to use on different parts of her vulva, vestibular bulbs, labia minora and majora, her fourchette and under and over her clitoral hood, right up to her mons venus and how to stroke that in a way she's never had any man do to her until you showed her this delight. Oh, and it has the most detailed G-Spot advice anywhere...including G-Spot toy pros and cons... and how to encourage her to squirt her womanly juices out in paroxysms of pleasure.
And it's chock full of new things to bring you closer and enhance your intimacy including settings, romantic notions and something called, "intentional space," that will encourage her to surrender to her desire, her lustful appetite.
Plus there are tons of real-woman sex positions and strategies you'll never see in porn, including Deeper Thrusting, the Middle Ring Move, the U-Spot, Missionary Teamwork and Alt. Doggy.
CHOCK FULL OF AHA! MOMENTS
There are certain lover's skills a man immediately understands and begins to integrate into his lovemaking repertoire. There is, for example, an accelerator for maximum penis contact, a technique called, "Riding Her Sensation," and just plain cool stuff like covert two-finger stroke variations. Crazy fun maneuvers that boggle her brain and make her body riveted to you… Yum!
Really what you're doing is overriding any of her sexual inhibitions with PURE PLEASURE.  
This much pleasure turns the girl who is struggling just to eek out one measly orgasm into a  massively hedonistic experience in bed with you.
Oh! I almost forgot.
This is super important!!!
You will discover how to properly POP her clitoral erection. (This is so huge! And so will her clit be! Heee!)
Nothing Is Sexier Than a Woman Surrendered to Her Erotic, Orgasmic Potential.
We normally offer Keep Her Coming for $147, but when place your order today, I'm giving you my Insider's Club Special Offer. You must be one of my fans, followers or customers to even see this page. The only way you can get this $100 discount is if I give you the link to get this super duper discount.
YOU DESERVE A REWARD

I am rewarding you for reading my emails with the best skills for making any woman massively orgasmic at our lowest special price ever.
Just $47 and only here and now… That's 68% Off when you purchase here and now.
Today's Price Only $47
(save 68% off the usual price)
ALREADY SEXUALLY EXPERIENCED?

And just a quick side note.. if you are a sexually experienced lover who wants to hone your skills beyond basic surface details, you can check out Keep Her Coming for the next two months -- yes, 60 Days -- to see how you can create some incredible sexual breakthroughs to Keep Her Coming, and coming!
All I ask is that you give it a fair try… apply a technique you intuitively feel can make a difference for your lady and if you don't see a massive, positive response, you just email us and BAM! Your $47 is instantly refunded.  And Keep Her Coming is still yours to keep.  There's nothing to mail back. Only a plethora of delights ready to take you and her into a new stratosphere of orgasmic pleasure together.
DO IT FOR HER.
Do it for her. She deserves to have a man like you who can make her come harder, longer and more times during each sex session for you.
I say Yes! Yes! Yes! to that!
Love,
Susan Bratton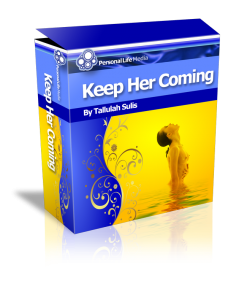 P.S. Keep Her Coming was created by Tallulah Sulis. Tallulah is one of my all-time favorite sex educators. She specializes in female ejaculatory orgasm techniques. And according to my Desire Survey, men ages 40-60 in a relationship want more than anything to give their woman a squirting orgasm. (Even more than you want blow jobs… you want to fully pleasure your lady.)
Why? Because for most guys, female ejaculation is the most advanced, highest pleasure sensation a woman can experience.
I know you want THE BEST and MOST PLEASURE for your lady. So you have to start somewhere. Don't start at squirting, but end up there by starting with Keep Her Coming.
P.P.S. The #1 mistake guys make is pushing her too hard to some orgasmic goal, instead of doing what we show you in Keep Her Coming.
Get the program. Do these things. And you will be a master lover capable of holding your woman in never ending peaks of intensifying pleasure. Start here. Start now.
Save
Save
Save
Save
Today's Price Only $47
(save 68% off the usual price)
You can learn everything you need to give her multiple orgasms of many kinds from Clitoral to G-Spot to Blended to Cervical to Full Body Orgasms that rock her world!
You will have access to download and/or listen to from your browser with unlimited lifetime access to all six titles in the Keep Her Coming program of 6 audio books and 6 eBooks.
The "Keep Her Coming" series covers these important topics:
Ultimate Pleasure Ride
Working Her Up: Orgasmic Treasury Report
Multi-Orgasmic Positions
Letting It All Go: Supporting Her Surrender Into Bliss
G-Spot Activation Formula
Advanced Fingering Sessions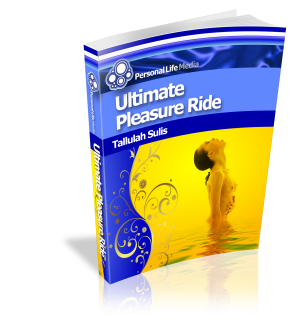 The Ultimate Pleasure Ride is a simple done for you plan that allows her to trust that she'll feel incredible pleasure every time she's with you.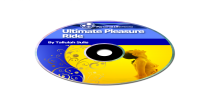 Save
Save
Save
Save
Save
Know EXACTLY what to say and do so she's open and excited to you and will give herself up to her orgasmic potential. . .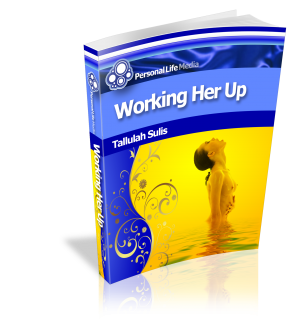 Next you'll listen to the Working Her Up
Orgasmic Treasury Report.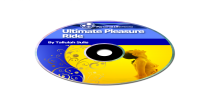 Save
Save
Crack open the treasury to the huge variety of multiple orgasms you're going to give her including . . .
Multiple Clitoral, G-Spot, Blended, Cervical, Ejaculatory (squirting) and Full Body orgasms . . .  
Yes, any woman can enjoy all of these and you can easily give them to her.
Learn exactly what kind of positions work best for multiple orgasms during intercourse . . .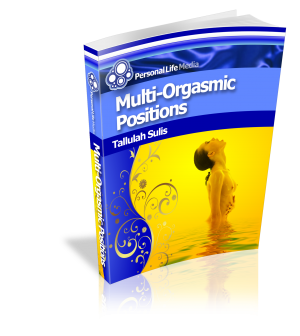 When you take advantage of our special offer today you'll also receive Multi-Orgasmic Positions.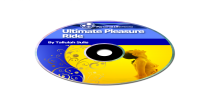 Save
Save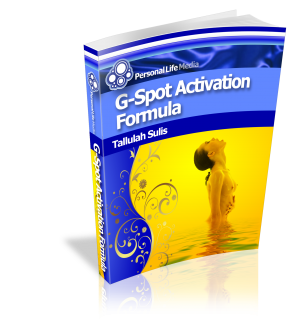 Plus, you'll also get the
G-Spot Activation Formula.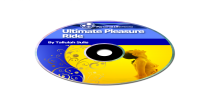 Save
Save
Save
SW from Minnesota says the program helped them thoroughly enjoy exploring her G-Spot with all sorts of toys.

"My G-Spot was much bigger than I thought.

I had NEVER had a guy curl his fingers up towards it before — so it never really got much stimulation until NOW!"
Keep Her Coming includes the sexual qualities of female anatomy, explicit stroking techniques and toy, tongue, finger and intercourse routines . . .
Martin got more giggly fun sex with his wife in the month after he discovered Keep Her Coming than he did in the whole year prior!


Tony is happily worn out on Monday mornings since his girlfriend started calling him "Sir Cum A Lot."
She'll be begging for you to be inside her as you slowly and confidently take her up into higher and more intense orgasms, making her wait like a good little comer until you say she's ready.
Karen B says, "Our sex is hotter than ever and I love coming for an hour with fingers and mouths and then making love and coming some more."
Clients in Tallulah's worldwide workshops pay hundreds of dollars to understand how to give a woman all kinds of multiple orgasms.
Keep Her Coming could easily sell for at least $250 . . .  because it's a complete workshop you enjoy privately.
And Keep Her Coming retails for $147.00 every day.
Now with your Insider's Club Special Offer, you can have it for just $47.
All you have to do to get started is click the "Add To Cart" button and start to make her multi-orgasmic tonight.
Today's Price Only $47
(save 68% off the usual price)
Imagine how much more there is for you to know to become one of the top 1% of all lovers.
Everything is accessible online and you get unlimited downloads to your computer and smartphone plus all new content that's added in the future.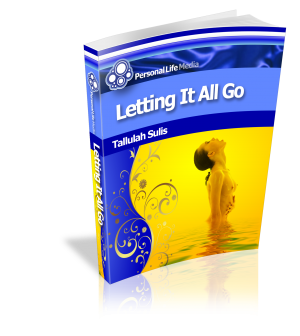 You'll also have the complete process for Letting it All Go - Supporting Her Surrender Into Bliss proven by thousands of guys around the world...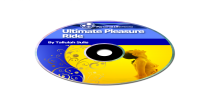 Save
Save
Save
Save
Save
L.T. wrote that after following the Letting It All Go module with his girlfriend. . . "I realized that she had been holding back a lot and finally got it that I love when my woman is totally expressive and turned on."
The erotic play dates exercises and communication strategies will slowly overcome any sexual inhibitions so even if your lover has been unreceptive, that can change overnight!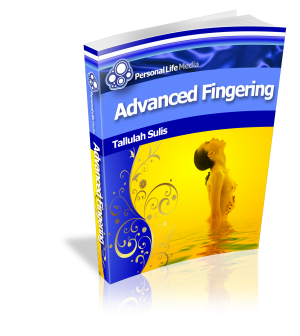 PLUS if you act now you'll also receive the foundation
Advanced Fingering Sessions audio and ebook…(my favorite!)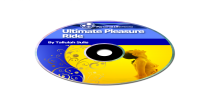 Save
Save
Save
These advanced fingering moves are so juicy she will start grinding on your hands even if she used to be "shy down there."
That's the GOOD news.
The BAD news is that this special offer is only being made RIGHT NOW . . .
There is NO other place anywhere in the world you will be able to find this offer again.  Only here, only now.
All you have to do to get started is click the "Add To Cart" button and start to make her multi-orgasmic tonight.
"When You Know How To Give Her Unlimited Orgasms
Everything Just Gets Better Together."
Today's Price Only $47
(save 68% off the usual price)