It's astonishing how many ways women bring themselves to orgasm.
And it's not all by finger play and toys.
You can get highly creative. Basically anything you can think of that makes you happy, gets you relaxed, turned on, or both can bring you closer to orgasm.
Women have orgasms from dancing, meditation, sensual massage and more.
They can even mix and match these with good ol' genital stimulation techniques for an even more thrilling ride.
Still, many women say their #1biggest sexual issue is struggling to achieve orgasm.
If they could just SEE how other women get off, they'd have a much easier time themselves. And I'm going to tell you how you can watch other women masturbate in a way that is sensitive, respectful, and inspiring. But you're going to have to wait for a minute for that.
Let's get you a female self-pleasuring technique you can use right now to come or come better than you ever had before.
This technique uses the sexual energy of your breath to fan the flames of your desire.
Here's A Free Masturbation Technique For You
Guys, you can hold your lady while she's doing this for an even sexier time.
Ladies, try this out tonight.
It's a wonderful self-pleasuring sequence of body movements that lead to relaxation and waves and waves of sensual pleasure.
Start By Awakening Your Body
YOU MAY FEEL TINGLING OR HEAT
This can be done by stretching, dancing or shaking.
Begin by shaking one hand, release any tension stored in your body. Allow the shaking to spread throughout the body.
Shaking both hands, into the shoulders. Shake out any area where you are specially tense. Let your hips move.
When you awaken your body you allow increase in circulation thus increase in sensation.
After awakening, take some time to notice how your body feels.
You may feel tingling or heat.
Notice your breath, don't attempt to change it. Then shift your attention to your body.
Lie On Your Back, With Your Feet
On The Bed, Knees Facing The Ceiling
Begin to build  arousal by contracting and relaxing the muscles of the perineum.
Contract and relax to get familiar with these muscles.
Inhale to contract and exhale to relax.
Begin To Move The Pelvis By Thrusting
On The Inhale And Releasing On The Exhale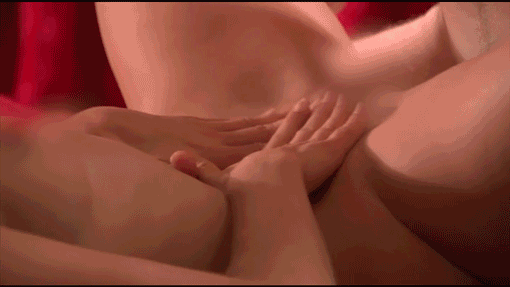 BREATH IS THE OXYGEN FOR YOUR FIRE
As you exhale allow yourself to make sound.
Take a deep breathe in, contract the muscles at the base of your body.
Hold the breathe, drop your chin. Continue to hold.
Lift the chin, take a sniff of air.
Exhale as you release the contraction. Repeat twice.
Rest Your Right Hand On Your Heart,
And Your Left Hand Below Your Navel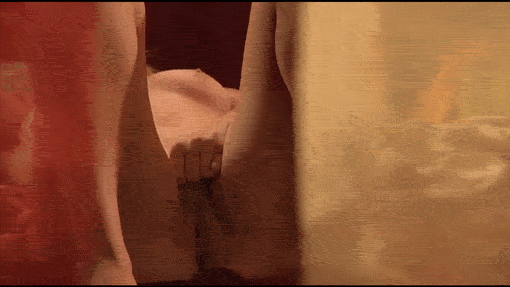 THERE'S SO MUCH MORE INSIDE YOU
The full version of this technique goes on even longer.
And I'll tell you how you can finish yourself off with the whole method.
However, if you followed along, this first part should have already done its job of relaxing your entire body and opening up your pleasure receptors for more sensual bliss.
Imagine this…
You're at home watching a beautiful woman pleasure herself leading up to nirvana-like states of ecstasy.
It's not raunchy, fake and crass like porn…
But more like a sensual, sensitive, respectful and high-class educational film.
Imagine if you could watch three different women masturbating. What you would see is that every women gets herself off completely differently.
What ideas could you get if you could watch different women giving themselves orgasms?
A LOT.
You would gain an incredible amount of techniques you could try on yourself or your partner.
Both men and women can better their knowledge about female pleasure by watching my Steamy Sex Ed® Video Collection which ― during this 60% Off Sale happening now ― includes a bonus of three Female Self-Pleasuring videos.
These videos showcase Eden, Rachel and Shayne bringing themselves to orgasm in a variety of beautiful ways.
And that's just the beginning of what you will discover...
You're Going To LOVE The Steamy Hot Sex
I'm Getting Ready For You...
My name is Susan Bratton and for more than a decade I've been a trusted hot sex advisor to millions of lovers who crave more passionate sexual experiences.
WHAT DO WOMEN WANT?
The #1 question women ask me is, 'How can I get my lover to take charge in the bedroom?' Women have the same sexual drive as men. We want as much sexual variety as men. And we have a sexual appetite for as many partners and experiences as men do.
Women are expanding sexually and we need men who can "bring it" to us…
We want men who have seriously trained themselves to be excellent lovers by knowing not just a few sex positions or tongue moves…
We want men who can feed our appetites for pleasure…
Men who know how to run the bedroom game...
Who can move us from one orgasmic experience to the next…
Who can eat our pussies until we're moaning...
Who can satisfyingly finger us...
Who can find and release our G-Spots,
Who know how to play with our ass…
Who know how to use their penis like the tool it is (not just pump in and out like a caffeine-overdosed jackrabbit).
We want men who actively learn sexual techniques, have many orgasm-giving skills and know endless ways to keep sex exciting get the lion's share of great sex.
And that means those same guys keep getting even better in bed. It builds on itself.
A guy who can move a woman from position to position…
Who can give her all kinds of orgasms…
Is the kind of guy women surrender to in the bedroom.
They just let GO! They scream and squirt and come like crazy.
AND WHAT DO MEN WANT?
Conversely, the #1 question men ask me is, "How do I get her to let go and let me give her incredible pleasure?"
The answer is the same for both sexes and all fluid gender nuances in between...
The More Moves You Know ― The More
Passionate Sex You Have!
That's why I put together the very best sex techniques and positions I know and love, and packaged them all in one place for YOU.
It's called The Steamy Sex Ed® DVD Video Collection. And it has over 200 advanced sexual techniques with which you can delight and impress your partner.
Techniques you can use on a woman… like erotic massages, oral pleasuring and lovemaking.
There's an entire section for sensual massages, as well as "high-touch" sex positions where you and your lover's hands are free to explore each other's bodies, giving way to more touches, stroking, kneading, massaging and more.
We've also got erotic genital massages for both men and women that you can watch and follow along with.
Having A Treasure Trove Of New, Exciting And Intimate Sex Ideas
And Techniques Is Your Strongest Asset
To Achieve A Flourishing Sex Life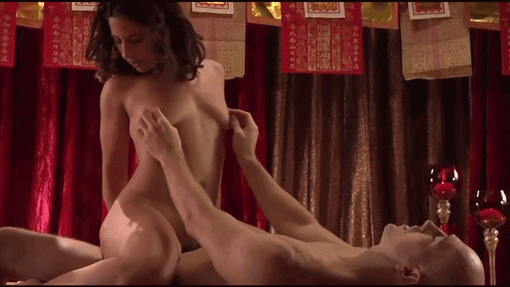 What lovers want most in the bedroom is variety.
That is the REAL secret to a flourishing sex life.
Knowing a variety of sex techniques and positions increases your desire to make sweet, passionate, connected love to each other again and again.
You know: "Variety is the spice of life". . . especially between the sheets.
The more ways you know how to get your partner off. . . the more they are going to crave being in bed with you and having authentic sex.
Save
I'm Printing 500 Copies Only!
When We Run Out, The "Digital-Only" Option Goes Down As Well…
The Steamy Sex Ed® Video Collection is not a resource anyone can get at any time.
And whenever we decide to make it available to the public, we have to print them out. And because of the printing company's limitations, I can only get 500 physical copies at a time.
And although you COULD just get digital copies of The Steamy Sex Ed® Video Collection, you'll STILL want to get on the VIP list early. Here's why...
We make it a point to take the SALE OFFER down, including the "digital-only" option the moment we run out of physical copies. We want to be fair to those who raised their hand and decided to get in the VIP list early. When the number of physical copies reaches "0", The Steamy Sex Ed® Video Collection (both physical and digital) will no longer be on the market.
PLUS… I'm Already Taking
60% OFF The Usual Price...
I'm also taking 60% OFF the usual retail price of $520. I want to get this out to as many men and women as possible. Let's have MORE phenomenal sex!
That's pretty significant, if you ask me… There's no reason why you wouldn't get on the VIP list if you're interested in having steamier, more passionate lovemaking.
That's why if you're interested in having over 200 advanced sex techniques you can add to your pleasure portfolio, you will want to have first dibs on it.
Will I See Your Name On The VIP List?
Or Will You Have To "Wait-In-Line?"
Each time we make The Steamy Sex Ed Video Collection available, they sell out insanely fast.
Our Early Bird VIPs order ALMOST ALL of the 500 copies, leaving very few left for those who didn't sign up ahead.
Then I constantly get emails from readers REQUESTING, and BEGGING to order The Steamy Sex Ed Video Collection.
I don't want you miss out your chance again.
I have found that watching and having a narration has given us the opportunity to try new things and to have a new vocabulary. As a result we can talk easily about what we are doing and what feels good. I find there is no pressure to "get it right" or to achieve a specific outcome, just to keep on experimenting and seeing what works. ― Nancy
"I recommend Steamy Sex Ed® because this is a good program for women, even single women, to teach their lover "connected love making." These videos are very sensual, educational, and don't feel at all like pornography." ― Rebecca
"I dated this guy who wanted me to do gross stuff. I could tell everything he knew about sex he learned watching too much porn. I finally found a guy who knew how to connect to me emotionally when he made love to me like you show in the Steamy videos. So I married him." ― Irina
"Throughout the years I've seen time and time again how lacking I was at seducing and pleasing my wife during sex. She wanted me less and less over time. Though I googled how to do better, nothing I ever tried ever seemed to work, sad to say. That was until I found your Steamy Sex Ed Collection. Watching with my wife kickstarted our sexlife again." ― Matt