Every time you make love something new happens that has never happened before…
"PUT A SEXY SPIN ON YOUR FAVORITE SEX POSITIONS AND QUADRUPLE YOUR PLEASURE TONIGHT!"
Missionary position and "doing it doggie-style" have never been this HOT!
The #1 reason couples lose that passionate, tear-off-your-clothes desire for each other is boredom. And typically, it's the woman who gets bored first.
Equally, singles who never hear from that date they slept with desperately need these sex position stimulators.
That's why it's so important to keep upping your game in the bedroom. With great skills you can make an indelible impression on even a brand-new lover.
See, women love sex just as much as men. And while both genders like variety, women NEED variety or they lose interest.
It's GREAT to try new positions, but you can also put a new spin on your old favorites and make them hotter-than-hot (without a lot of gymnastics).
That's why I want you to have these four "sex position stimulators:"
Each of these techniques can be dovetailed into whatever kind of sex you're having right now to make it sizzle.
These techniques come right out of my Steamy Sex Ed® Video Collection. With over 200 "kama sutra-style" lovemaking skills what's on this page is merely the tip of the iceberg.
Learning New Sexual Skills Keeps You Both Satisfied And Craving More
Thousands of lovers have used these videos to spice up their sex life.
At the end of this page, you'll have the opportunity to get on my VIP list and take a sneak-peek at the Steamy Sex Ed® Video Collection for FREE the minute we announce our Valentine's Day sale. You'll be first in line to get this super-valuable private sex ed video series at a 60% discount from the regular price.
For most couples, sex begins a slow decline by the end of their first year together. Their sex life isn't quite so hot and they start slipping toward the dreaded "sexless marriage."
Singles often have a lot of insecurities around sleeping with new partners. Knowing techniques massively improves your sexual self-confidence.
The way to prevent or reverse that trend is to learn new lovemaking techniques and build your sexual skills together. The result is more intimacy, more passion, more pleasure, and MORE ORGASMS.
We only put the Steamy Sex Ed® Video Collection on sale a couple times a year and we always sell out. Sign up and we'll roll out the red carpet by giving you FREE ACCESS one day ahead of the crowds. You'll get to preview the collection and decide for yourself that you want these beautiful videos that show you over 200 lovemaking skills.
Jump To The Head Of The Line
When each breath you take is accompanied by light finger strokes down your partner's neck, shoulders, back and legs…
When you transition seamlessly from tender strokes to ardent squeezing…
When you incorporate breast play and suck her nipples just the way she wants it…
When a woman discovers how much more she can do so than "hang on for the ride" and make her lover harder than he's ever been before…
When you lovingly slide your fingers and palms down the back of your lover's head, neck, shoulders and arms…
When you massage his chest, slowly move down his thighs and legs, run your hands back up his body…
When you thrust your hips to match his strokes…
These new twists on your go-to positions you can take each other to places you've never been before.
Leave Your Partner Breathless Even In Plain Old Missionary Position
In this "tutorial" we'll focus on increasing the pleasure potential of the classic Missionary Position.
Missionary is a position of comfort and relaxation. You're face-to-face gazing into each other's eyes. Kissing during the act is natural and easy in this position. With the man on top, the woman's hands are free. She can massage her partner during intercourse… AND she can use her free hands to pleasure herself.
This "comes in handy" (pun intended) as you'll see below.
Missionary is a go-to position for most lovers that doesn't need to become ho-hum when you use the four sex position stimulators.
The Key Is To Add Variety So Even Everyday Positions Like Missionary Stay Exciting.
NOTE: You will see couples doing all of these techniques in the Steamy Sex Ed® Collection.
Sex Position Stimulator #1: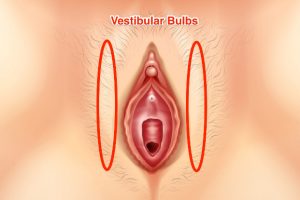 This is advanced foreplay women love. It goes like this…
If you're the woman, form a ring with your thumb and index finger towards the base of your lover's penis. Then push towards his body so the skin of the shaft is taut.
Hold his penis firmly and swirl it around your vulva in any way that pleases you. Swipe it across your clitoral hood. Tap and rub the head of his penis on your vestibular bulbs (your labia majora, where the pubic hair is on each side of your vulva).
This will get your juices flowing before he enters you. Playing with his penis on the outside of your va-jay-jay will make her more receptive.
Keep your hand in this position as he penetrates you.
This technique exposes more nerve endings in the penis and will heighten his pleasure immensely, especially if he enters you slowly.
You can also use your other hand to massage or stroke his chest, face, neck and other parts of his body or yours.
Sex Position Stimulator #2:
This is an easy way to up the pleasure for both of you in almost any position.
She forms a V with her index and forefinger like making the Peace sign.
Then she points her fingers toward his feet and presses the "V" onto her mons pubis with one finger on each side of her clitoris.
Next, she pulls up to unveil the head of the clitoris and releases. She repeats to the rhythm of her partner's thrusts.
This increases the pleasure for her and her lover, as the V Fingers technique puts pressure on the man's penis as he penetrates her.
Sex Position Stimulator #3:
This advanced sexual skill changes the "feel" of intercourse, making it more exciting for both of you.
If you're the guy, move into a kneeling position or put her at the edge of the bed. Stand up between her legs so that your hands can be free.
Take your time entering her. Use the first two skills to plump up the erectile tissue in her genitals before penetration.
Once you're inside, hold up your partner's ankles, open her legs wide and close them straight up.
You can also move one of her legs at a time.
"Just yesterday, my man lifted one of my legs up onto his shoulder. Just that simple change in angle made me come right then."
Moving her legs around while making love face-to-face changes the angle of your penis inside her vagina. This allows your penis to stroke the sides, top and bottom of the vaginal canal from different angles.
That means both her urethral sponge (G-Spot and A-Spot) and perineal sponge get stimulated. Stroking the sides of her vaginal canal with your penis also stimulates the legs of her clitoral structure and her nerves.
Moving her legs around during intercourse is very beneficial because doing so massages the tendons and muscles of her pelvic cavity, thus relaxing and bringing whole new levels of sensation for both of you.
PLUS, by actively moving her around, you essentially "take her" physically. By taking the lead in this way, the masculine-feminine polarity gets amped up. That allows her to surrender more deeply into her femininity.
Sex Position Stimulator #4:
This technique is all about pure presence, which increases your connection by bringing you into the moment.
Resting her legs on the bed or mat, the man moves in closer so his chest is touching hers.
He feels into his heart and beams his love into hers, giving her the emotional connection she needs to surrender and make love with complete abandon.
He will need to lean on his elbows so that his hands are free to caress her face and look into her eyes. Remember that the lips, nostrils and ears are erogenous zones.
Take a moment to whisper sweet sentiments to each other and express your appreciation for this divine connection.
This intimacy injection technique is a great way to catch your breath in between intense lovemaking sessions.
With These Four Advanced Sexual Techniques, You Open Up A Whole New World Of Pleasure.
If you've gotten this far, you're one of those people who understands that the more sexual techniques you know the better you get in bed. The better you get, the more sex you have. The more sex you have, the healthier you are. It's a upward pleasure spiral that starts with these sex position stimulators.
NOW, what I want you to do is click below and sign up for the VIP list. You will get one email the day before our Steamy Sex Ed® Video Collection 60% off sale goes live.
You'll preview the videos and watch clips. You'll see the high-quality, beautifully presented, erotic education you will get when you buy the Steamy Sex Ed® Video Collection.
You'll see the gorgeous settings, and attractive (but not too-attractive) couples in the videos.
You'll see firsthand how relatable these men and women are, and how easy it is to build your sexual skills by watching them make love.
Then, once you've seen what you're going to get, you can decide for yourself that you want these videos.
Who Am I
To Teach You Lover's Skills?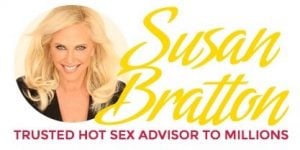 My name is Susan Bratton, trusted hot sex advisor to millions, author of the #1 international bestseller, Sexual Soulmates, and favorite straight-talking "sexpert" to my fans around the world.
I make regular guest appearances on international television, including major networks such as ABC, CBS, NBC, Fox, CW, CNBC, and The TODAY Show. I've been featured in the New York Times as well as hundreds of radio shows, podcasts, and stage presentations. I've written over 20 books and programs, including: Relationship Magic, The Passion Patch, 30 Romance Tricks That Work Like Magic, Revive Her Drive. Over ten thousand subscribers regularly devour my Better Lover YouTube videos.
For over ten years now, I have devoted myself to giving others practical information that immediately raises the bar on their sexual skill-level so they can pump it up and raise the roof in the bedroom. I've helped thousands of people fulfill their dream of having a deeply connected, passionate intimate life. But don't take my word for it,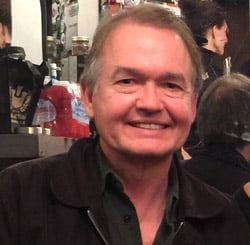 "Susan Bratton is one of my favorite relationships experts."
― John Gray, New York Times Best-Selling Author, Men Are From Mars and Women Are From Venus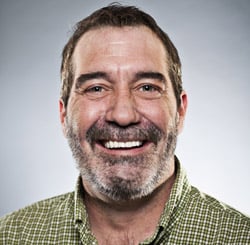 "You are the new standard-bearer for making sexuality a relaxing, common topic."
― David, Sebastopol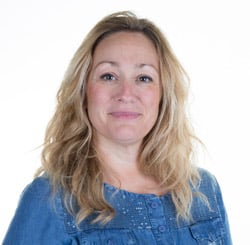 "I am grateful for the way you present sexual experience, always focusing on the power of love, connected to your purpose. I have always had a deep spiritual life and I believe in compassion, kindness, listening from the heart, and living our heart's desires. I thank you for your ideas, the very open and direct information you share."
― Debra, Los Angeles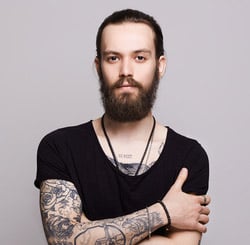 "Sexual joy should be an extension of our love, and it's nice to gain knowledge and confidence in this area without feeling awkward or shy about it! Thank you for helping me believe in myself as a man and become a sexually confident lover for the woman in my life."
― Pat M., Music Producer, Quebec, Canada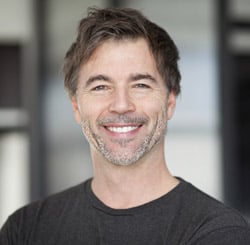 "When I first became aware of you and what you are doing I was mildly interested because of my own struggles with women. I have come to realize how much you are contributing to me personally as well as our society. You are helping men and women by opening the door to a real discussion of our sexual relationships with one another. Thank you so very much for leading this very important conversation about our personal, sexual growth."
― Truth P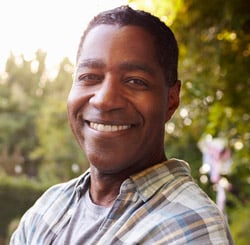 "I had my doubts at first, but now I'm fully convinced of your sincerity and desire to help others. I've been blown away by so many of things you've had to say about living a more fulfilling intimate life, and even more blown away at how easy it is to make changes when you have accurate information and a guide as insightful as you are. Thank You."
― Bob S., White Plains, New York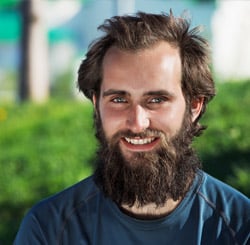 "I consider Susan Bratton the "Dear Abby of Hot Sex." She has answered every email I've ever written her. Her fresh approach to sex techniques and bedroom communication skills helped my wife and I transform ho-hum sex into passionate lovemaking."
― Mark Matthews, San Francisco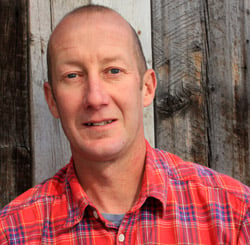 "I know you've helped thousands of men like myself. I feel you have been in my corner, helping me get to where the relationship I crave seems possible and not just a dream."
― Stephen, Denver
What people are saying about the
Steamy Sex Ed® Video Collection: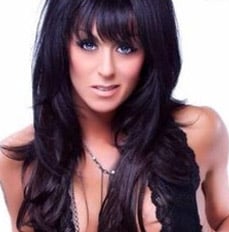 "All the things that you're talking about and teaching… they come from your soul. You're just a beautiful, happy human being. And it's so nice to see!" — Jennifer Romas, The Sexxy Show Las Vegas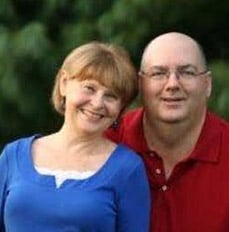 "When we watched these, that 'hour' in the morning really expanded to... MINDBLOWING! I dig variety! We give you our complete endorsement. Run, don't walk. And place your order now!" — Susie and Otto Collins, Relationship Experts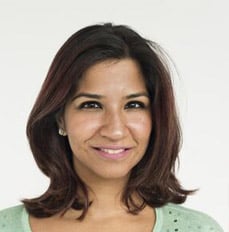 "My lover and I have grown so much closer since we started watching Steamy…" — Jenny A.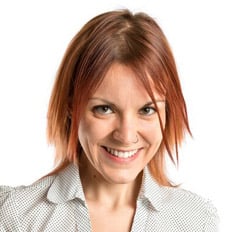 "Couples that play together, stay together. That's why my husband and I just LOVE Steamy!" — Tara V.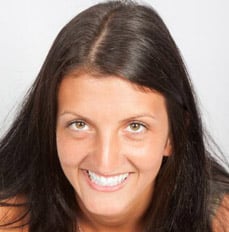 "Steamy shows you how to do him so well he will forget other women exist!" — Catelyn J.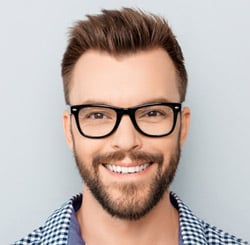 "The 8 DVDs were Erotic…even more so for Laura! And since there were so many instructional videos on oral sex, massage, and intercourse, we stayed in bed all weekend." — Jeremy O, Spokane, Washington