Keeping it hot and steamy…
8 FRESH, FUN WAYS TO BRING
ADVENTURE INTO THE BEDROOM
You know that couples who play together stay together… especially in the bedroom.
My tried and true Bedroom Adventures turn everyday sex into deeply satisfying lovemaking full of variety and excitement.
Here they are! The Eight Playful Adventures you want to know.
Teachers Pet (watch and learn… together)
The Art of Manual Titillation (hand job, anyone? yoni massage?)
The Loving Loophole (bedroom talk made easy)
Lingham or Yoni Model (just follow along for HIGH AROUSAL)
Parallel Play (super HOT, even for shy people)
Sexual Bucket List (go ahead… dive right in!
Get the Ball Rolling (done-for-you foreplay)
The Steamy Vacation (welcome to fantasy island)
YOUR PARTNER IS SO LUCKY that you are a person who knows how important having fun in the bedroom is for keeping sex spicy. These bedroom adventures will work whether you're connecting with someone new or making darn sure you keep the spark alive.
A lot of couples buy a new sex toy for variety. Sex toys are fine. But they don't replace actual sexual skill. Skill comes from a combination of knowledge about techniques and the opportunity to practice them.
Bottom line? Toys can get in the way of developing your own proficiency and sexual finesse. What I'm going to show you right now are eight different ways to create incredible fun just by incorporating fresh, new sex technique videos into your lover's play.
The EIGHT BEDROOM ADVENTURES show you how to use my Steamy Sex Ed® Video Collection in ways that spice up your sex life and make you a better lover. Why sex ed? Because when couples learn lovemaking techniques together, they grow as partners and deepen their bond. You will have more intimate sex and, ultimately, more pleasure and MORE ORGASMS.
And straight up: at the end of this page, you'll have the opportunity to get on my VIP list to be notified when the Steamy Sex Ed® Video Collection goes on sale for Valentine's Day. We only put the collection on sale twice a year at 60% discount and we always sell out.
Sign up and we'll roll out the red carpet by giving you FREE ACCESS one day ahead of the crowds so you can preview the collection and decide for yourself that you want these beautiful videos that show you over 200 lovemaking skills.
Jump To The Head Of The Line
Now Let's Get
To The 8 Playful Bedroom Adventures
#1. TEACHERS PET (watch and learn together)
Think of it as a private tutorial… a very sexy private tutorial. When you incorporate technique videos into your sex life, you feel like teenagers again. Remember the exquisite excitement of being with a new partner? Now you can get it back when you "begin as beginners" together trying new massage skills, oral pleasuring or G-Spot stroking. PLUS, the vulnerability of trying something new deepens your intimacy and brings you closer.
#2 THE ART OF MANUAL TITILLATION (Hand job anyone? How 'bout a yoni massage?)
(Note: Yoni is a sanskrit word for vagina and lingham means penis. These are kama sutra sex terms.)
Get ready for love. These videos show slow, sensual lovemaking, the kind of sex that creates connection (that's what women need to keep coming back for more).
Women: whether you're single or in a committed relationship, knowing many ways to manually pleasure your man will help keep him sexually satisfied. If you feel like there's any pressure for intercourse -- he wants more than you do -- penis massage is as much a treat to give your guy as it is for him to receive it… when you have 20 tricks up your sleeve that he's never experienced.
He won't believe how much pleasure you're giving him… all the different ways you handle his penis. And if you're with a new lover and give him an amazing handjob, the guy will be very intrigued. These techniques can transform a date from feeling rushed to being an emotional rush without the pressure of "going all the way."
Men: it's vital for guys to see and hear what it looks like to give a woman what she needs to fully surrender. These days, with pornography so readily available, men need to be very careful not to treat their lover like a porn star. These videos are far and away more appealing than porn. They show slow, sensual lovemaking that creates emotional connection, while showing her you're the kind of guy who knows that sex can be fun.
Plus, manual dexterity is vital for women to achieve a full clitoral erection before you penetrate her. Learning a series of Yoni massage techniques will stimulate her tissues in a way that even oral sex cannot compete.
#3 THE LOVING LOOPHOLE (bedroom talk made easy)
A lot of couples struggle to communicate in the bedroom. It's not necessarily because they're shy, they just don't have the words. With the Loving Loophole, you simply watch together. All you have to say is, "Hey, that looks like fun… would you do that to me?" Or, Wow, we used to do that… Let's do it again." This is especially helpful for those who are uncomfortable talking about sex or asking for what they want. No need to say a lot, you simply point. The adventurous look on your face will say more than a thousand words!
#4 BE A LINGHAM OR YONI MODEL (just follow along for HIGH AROUSAL)
This super-easy and super fun bedroom adventure is one of my favorites. My husband and I did this all the time when we were reviving our sex life. All you do is plug in the video, lay your partner down, and follow along. The videos show a wide variety of sexual skills and techniques. Just watch what the couples in the videos are doing and do it to your partner. Ask your lover to give you feedback about what they like or don't like. It's a fun, adventurous way to learn new techniques together, build your skills, discover the power of giving each other feedback, and… perhaps best of all… just lie there and receive pleasure.
#5 PARALLEL PLAY (super HOT, even for shy people)
A lot of people fantasize about making love while other people are having sex in the same room. It can be an incredible turn-on… getting each other aroused while watching another pair have at it… hearing their moans and laughter… enjoying the feeling of breaking a taboo. When you make love while others are playing, you can look up and get ideas; this is especially sexy when you see couples who are emotionally connected and having a good time. For a lot of people, to experiment with parallel play live and in person is a little too risqué. That's the beauty of bedroom adventure #5; you have sex when there's somebody else having sex in the same room. This is a safe, non-threatening way to make love next to another couple. It's safe because they're on a screen rather than right there in the flesh. (And you can fully let go without concern that someone might suggest a foursome.) Many couples find this bedroom adventure very hot because it exponentially increases your pleasure.
#6 SEXUAL BUCKET LIST (go ahead… dive right in!)
With the Steamy Sex Ed® Video Collection you will see 6-8 hours of beautiful footage the features 200 sexual skills. You can master these skills just by watching the videos and trying out new techniques. One of the many things people love about the video collection is the wide variety of techniques they can try. You and your partner will want to try them all, but certain ones will stand out as a MUST-DO… preferably sooner rather than later!
Just making and comparing your lists can be a turn-on. And if you've never had a bucket list, you're in for a real treat. Once you write what you want on your list… whether it's to climb Machu Picchu or try an especially naughty sex technique… your imagination will start to fill in the details. In the back of your mind, you'll be planning and anticipating the big event. You can share your thoughts with your lover over breakfast, or while out for a walk, and tease each other like crazy! You know what that means, right? When you get around to that particular bucket list item, you're going to have an epic erotic adventure like no other.
#7 GET THE BALL ROLLING (done-for-you foreplay)
You know how it is… sometimes you're tired at the end of the day. You don't have the energy for a lot of foreplay, but you're also not interested in a "quickie." All you have to do to get the ball rolling is pop in a Steamy Sex Ed® Video or pull it up on your computer, then lean back on the pillows with your lover and get super turned on!
#8 THE STEAMY VACATION (welcome to fantasy island)
Whether you're at your lake house or a ski lodge, taking a cruise or flying to Hawaii, you can get digital access to Steamy Sex Ed®. Surprise your lover! Vacation time is downtime, away from everyday distractions. A perfect opportunity to become better lovers for each other. Spend your vacation deepening your connection, playing around, and getting adventurous in the bedroom. You'll come back refreshed and more in love than ever. Heck, you might skip the travel time altogether and go on a stay-cation. Simply hole up at home and go for it… have the time of your lives with all eight Bedroom Adventures!
If you've gotten this far, you're one of those people who understands that the more you know the better you get. The better you get, the more sex you have. The more sex you have, the healthier you are.
NOW, what I want you to do is click below and sign up for the VIP list. You will get one email the day before our sale goes live.
You'll preview the videos and watch clips. You'll see the high-quality, beautifully presented, erotic education you will get when you buy the Steamy Sex Ed® Video Collection.
You'll see the gorgeous settings, and attractive (but not too-attractive) couples in the videos.
You'll see firsthand how relatable these men and women are, and how easy it is to build your sexual skills by watching them make love.
Then, once you've seen what you're going to get, you can decide for yourself that you want these videos.
Who am I to offer you this incredible opportunity to become a better lover?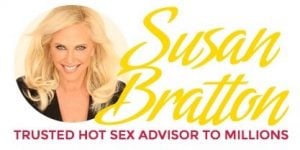 My name is Susan Bratton, trusted hot sex advisor to millions, author of the international bestseller, Sexual Soulmates, and favorite straight-talking "sexpert" to my fans around the world.
I make regular guest appearances on international television, including major networks such as ABC, CBS, NBC, Fox, CW, CNBC, and The TODAY Show. I've been featured in the New York Times as well as hundreds of radio shows, podcasts, and stage presentations. I've written over 20 books and programs, including: Relationship Magic, The Passion Patch, 30 Romance Tricks That Work Like Magic, Revive Her Drive. Over ten thousand subscribers regularly devour my Better Lover YouTube videos.
For over ten years now, I have devoted myself to giving others practical information that immediately raises the bar on their sexual skill-level so they can pump it up and raise the roof in the bedroom. I've helped thousands of people fulfill their dream of having a deeply connected, passionate intimate life. But don't take my word for it,
See What My Colleagues,
Readers & Fans Have To Say: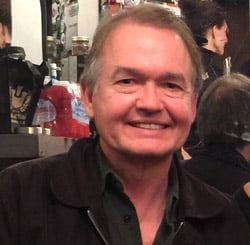 "Susan Bratton is one of my favorite relationships experts."
― John Gray, New York Times Best-Selling Author, Men Are From Mars and Women Are From Venus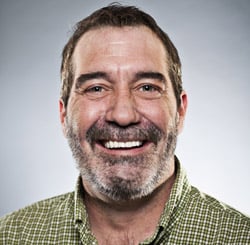 "You are the new standard-bearer for making sexuality a relaxing, common topic."
― David, Sebastopol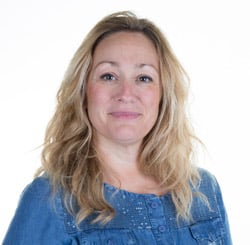 "I am grateful for the way you present sexual experience, always focusing on the power of love, connected to your purpose. I have always had a deep spiritual life and I believe in compassion, kindness, listening from the heart, and living our heart's desires. I thank you for your ideas, the very open and direct information you share."
― Debra, Los Angeles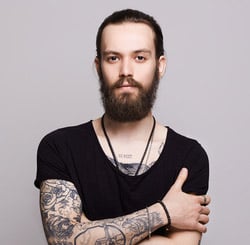 "Sexual joy should be an extension of our love, and it's nice to gain knowledge and confidence in this area without feeling awkward or shy about it! Thank you for helping me believe in myself as a man and become a sexually confident lover for the woman in my life."
― Pat M., Music Producer, Quebec, Canada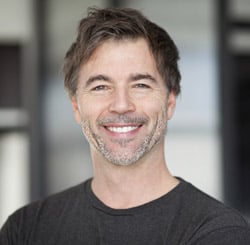 "When I first became aware of you and what you are doing I was mildly interested because of my own struggles with women. I have come to realize how much you are contributing to me personally as well as our society. You are helping men and women by opening the door to a real discussion of our sexual relationships with one another. Thank you so very much for leading this very important conversation about our personal, sexual growth."
― Truth P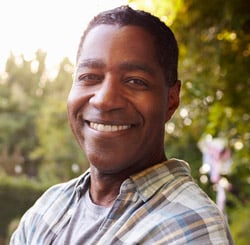 "I had my doubts at first, but now I'm fully convinced of your sincerity and desire to help others. I've been blown away by so many of things you've had to say about living a more fulfilling intimate life, and even more blown away at how easy it is to make changes when you have accurate information and a guide as insightful as you are. Thank You."
― Bob S., White Plains, New York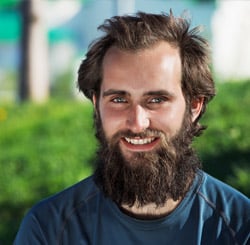 "I consider Susan Bratton the "Dear Abby of Hot Sex." She has answered every email I've ever written her. Her fresh approach to sex techniques and bedroom communication skills helped my wife and I transform ho-hum sex into passionate lovemaking."
― Mark Matthews, San Francisco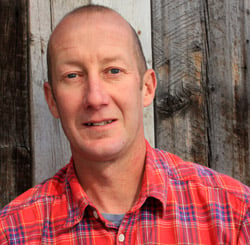 "I know you've helped thousands of men like myself. I feel you have been in my corner, helping me get to where the relationship I crave seems possible and not just a dream."
― Stephen, Denver
What people are saying about the
Steamy Sex Ed® Video Collection: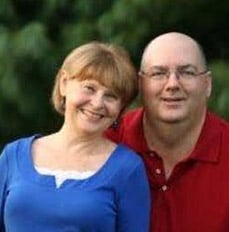 "When we watched these, that 'hour' in the morning really expanded to... MINDBLOWING! I dig variety! We give you our complete endorsement. Run, don't walk. And place your order now!" — Susie and Otto Collins, Relationship Experts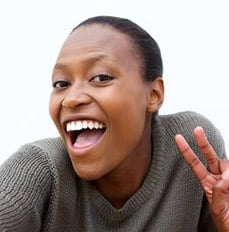 "When the DVDs arrived, my husband thought I'd gone crazy. But when we watched them, he was amazed. Watching these DVDs is definitely the hottest thing we've ever done as a couple." - Kendra M.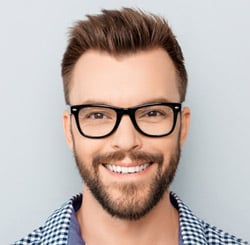 "The 8 DVDs were Erotic…even more so for Laura! And since there were so many instructional videos on oral sex, massage, and intercourse, we stayed in bed all weekend." — Jeremy O, Spokane, Washington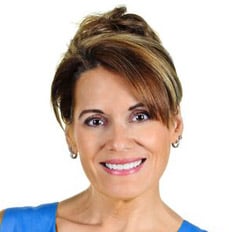 "The couples are gorgeous in the videos. The whole thing feels so sacred and perfect. Gives me goosebumps every time I watch them." - Bethany A.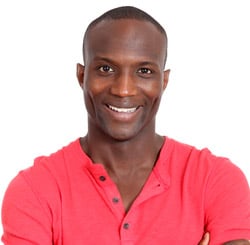 "Beautifully photographed & narrated. Provides skilled instruction, a couple can actively follow along while watching." - Mike F.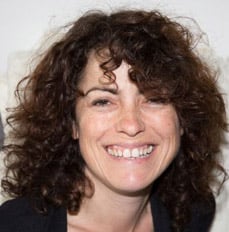 "My boyfriend and I watch these videos as a 'teaser' before we make love. Thank you!" - Rachelle T.
Play together and stay together
Turn your bedroom into an adventurous playground, a passion palace full of fun, pleasure… even rapture!
Bring excitement into the bedroom with these FUN, PLAYFUL, BEDROOM ADVENTURES. Turn everyday sex into deeply satisfying lovemaking full of variety…
Sign up for our VIP list by clicking below. You are going to LOVE watching the video clips. You might even watch the trailers with your lover.
See for yourself how easy it is to build your sexual skills simply by watching other couples make love. Many people have called this beautifully presented sex education series "the antidote to porn."
Preview the Steamy Sex Ed® Video Collection absolutely FREE, with no obligation whatsoever. Watch the video trailers and decide for yourself to increase your sexual know-how and orgasmic pleasure in the safety of your own bedroom.